At a time some state governors are kicking against the payment of N18,000 minimum wage to workers, the Rivers State Governor, Chibuike Amaechi has cleared the air surrounding the planned acquisition of a new aircraft for the state government.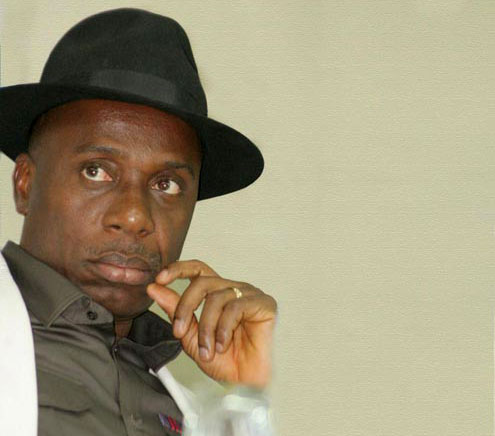 Amaechi explained that the state is trading the old aircraft for a new one for safety reasons.
The Action Congress Governorship Candidate in the 2011 elections in Rivers State, Dr. Abiye Sekibo had tagged the Amaechi administration as being corrupt owing to the alleged approval of $48 million dollars by the Rivers State House of Assembly for the governor to buy a new aircraft.
In a special radio interview and phone-in programme in Port Harcourt, Tuesday, Governor Amaechi said the size of the old plane is not compliant to the current weather conditions and could be dangerous.
"We are not just buying a new plane, we are trading the old one for something new and I don't see anything wrong with that," the governor explained.
Also at a parley with the Director General and Staff of the Security and Exchange Commission in Port Harcourt yesterday, Governor Amaechi said the old aircraft was struck by lightning and had become unsafe.
"If you look at the size of the plane and the current climatic conditions when you fly, you will see how dangerous it is for us to fly in that small sized plane. We are not even buying a very large plane; we are trading it for an improved version.
"Out of three, we have sold one to Cross River State at $9 million dollars and we are using the money to build a minimum of 10 primary schools. I didn't see the need to have two aircraft flying the governor, that's why we sold one."
He told Rivers people that he cannot listen to allegations by the Action Congress governorship candidate at the expense of his life.
"I wouldn't risk my life because I'm trying to listen to an Abiye Sekibo who is accusing you of corruption if you buy a plane. That's a wrong statement. I will not lead a corrupt government," he said.
On the status of the State's internally generated revenue, contrary to Sekibo's claims that the state has spent N1 trillion so far, Governor Amaechi said, "we got 45 billion naira this July and that is because from January to June, the Federal Government was paying us half of our funds so they paid us arrears.
"He (Abiye Sekibo) started talking about N1 trillion since January, that means that he did not get his facts right. Tell him that before a governorship candidate should speak, he should get his people to get data, the data is in the public domain. By the time he was speaking about N1 trillion, we had just 800 billion," Amaechi said.
He added: "We promised this state that we will not be reckless, we will be responsible with their funds and we will be prudent."
The governor blamed the rains for the slow pace of work on construction sites and urged Rivers people to exercise more patience as bad roads would not just be repaired but overhauled for better maintenance.
"No matter how many roads you do, they would wear and tear over the years, so we would continue to build new roads, repair or reconstruct old ones because they are roads that have been there for 20 to 30 years.
"We have an idea to come up with our own asphalt plant, a small asphalt plant with our own equipment to fix small roads which will reduce cost. In a year we will spend less than a billion naira to fix roads that are bad instead of awarding contract to contractors for more than a billion naira to fix the bad roads," he said.
The governor further assured the state of regular power supply at least by the end of next year. He thanked the people of the state for their support and pledged to continually work for the greater good of all.
However, observers are querying the rationale of buying an aircraft at a time when Amaechi is leading a vanguard of the 36 state governors who are complaining that they cannot pay N18,000 minimum wage.
By Okafor Ofiebor/Port Harcourt