A Federal High Court in Lagos presided over by Justice Binta Murtala Nyako today ordered that a suspected Nigerian fraudster, Emmanuel Ekhator, be extradited to the United States of America to face charges of fraud, conspiracy and illegal transfer of money.
She ordered that the American Embassy in Nigeria should issue Ekhator visa to enable him to be extradited within the next fifteen days to U.S. to face trial.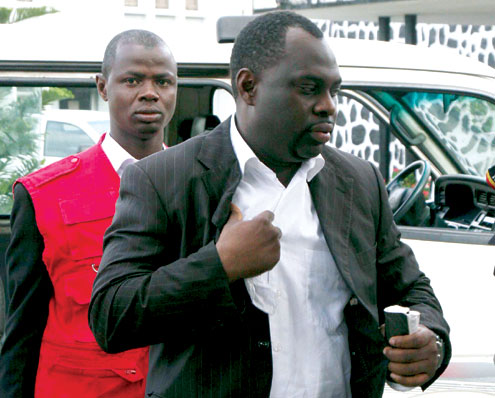 The request for his extradition was made last year in a letter written by the US government to the chairperson of the Economic and Financial Crimes Commission, EFCC, Mrs. Farida Waziri.
The US urged the anti-graft agency to extradite the suspect back to the US as he was wanted in connection with various monetary scams.
It was alleged that Emmanuel Ekhator is the leader of a syndicate specialising in defrauding American citizens especially law firms as he poses as a consultant who specialises in tax matters and solving visa and immigration problems.
He hired the law firms to look for clients for him. Sooner than later, a member of the syndicate will approach the law firm as a client. When the so-called services are rendered, the client will now pay the lawyer with either forged or counterfeit cheque.
The lawyer collects the cheque and contacts Ekhator . He will now urge the lawyer to take his percentage and send the balance to his account (Ekhator's ) in Asian countries. When that is done, Ekhator disappears and approaches another law firm.
Ekhator has been on the wanted list of the US government when the lid was blown off his alleged scams.
After the extradition request, the suspect was apprehended by the EFCC. A formal extradition application was filed before the Federal High Court in Lagos by the Attorney General and the Minister of Justice urging the court to order the extradition of Ekhator to the US.
—Akin Kuponiyi
Load more