Award-winning musician and activist, Alicia Keys, will be the guest of African youths in the final episode of MTV Base Meets…with MTN, the upcoming TV series that empowers African youths by bringing them face to face with the political, business and cultural elite. Keys was selected to appear on the programme after she was voted among other influencers, game-changers and opinion formers that they would like to meet.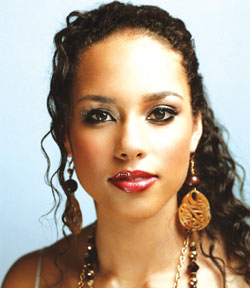 The musician, who has sold more than 30 million albums worldwide and won 14 Grammy awards since her breakthrough 2001 album debut, Songs In A Minor, will meet with a panel of youths from all over the African continent in an intimate question and answer session that will see her reveal her thoughts on music as well as important issues such as HIV and AIDS, poverty and more. "I am honoured to be a part of this important series and to connect with young Africans to hear what's on their minds and discuss the issues that are close to my heart," said Keys. Beyond music, Keys is also a tireless AIDS activist and philanthropist. In 2003, she co-founded Keep A Child Alive (KCA), a people's movement that provides life-saving AIDS treatment, orphan care, nutrition and surrounding support to children and families affected by AIDS in Africa and India. Since its inception, KCA has served 250,000 people affected by AIDS and continues to provide the much needed relief and treatment. MTV Base Meets Alicia Keys with MTN will premiere across Africa on MTV Base (DSTV channel 322) on 5 September, 2011 and on terrestrial channels, STV (Nigeria), Muvi TV (Zambia), Clouds TV (Tanzania), WBS (Uganda), Canal 2 (Cameroon), TV3 (Ghana) and NTV (Kenya).
Youth panelists who have participated in the taping of the TV series so far include 27-year old bank worker, Princess Cooper from Liberia, who interviewed President Sirleaf-Johnson; professional comedian Daniel Friedman of South Africa; 17-year old high school student, Fred Saydee from Ghana and Nigeria-born Babajide Oni-Olusola, a journalism student.