Opposition has mounted against President Goodluck Jonathan's proposed six years single tenure for president and governors, as some see it as ploy for tenure elongation.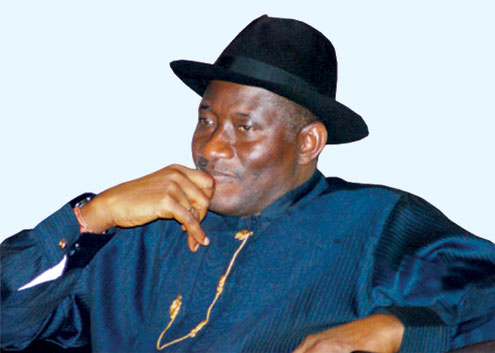 A one time presidential aspirant in the country, Tunji Braithwaite, described it as shocking, illegal and against the will of the people.
According to him, the proposal was not different from the third term agenda of former President Olusegun Obasanjo and should therefore be rejected.
"Nigerians should resist this attempt to subvert their sovereignty," he advised.
Braithwaite was supported by the former Governor of old Kano State, Alhaji Balarabe Musa, who said it was the same as "game for tenure elongation played by Ibrahim Babangida, Sanni Abacha and Obasanjo."
He said it was clear that the President wants to impose himself despite stressing that the tenure elongation would not begin with him.
"He already has a four-year term and if it is allowed, he would start manipulating in 2015 for another six-year term. This is his trick and we all need to reject it because if we do not, there would be problems in 2015," he told P.M.NEWS this morning.
Former National Chairman of the African Democratic Congress, Ralph Nwosu, said the President's move was not the best for the country. He said that even in America, elected officials still had chances for re-election.
He said the argument by the President that it was a way to reduce corruption was invalid, saying that if the anti-corruption agencies in the country are allowed to work effectively, it would be reduced.
Civil rights activist, Shehu Sanni, advised Nigerians to ask the president questions concerning the bill.
He said the negative effects of the bill overweigh the positive sides as the current practise afforded Nigerians the power to re-elect or send elected political office holders packing every four years.
A member of the House of Representives, Hon. Jide Akinloye desbribed the move as tenure elongation for Jonathan, saying the National Assembly would not take it with kid gloves.
He said what was needful by the president now was getting the economy, infrastructure, education and other problems facing the nation back on track and not hit the polity with the proposal.
Akinloye, who represents Eti-Osa Federal Constituency of Lagos in the Assembly said the president is taking Nigerians for a ride whereas people were primarily concerned about fundamental issues such as food, shelter, power supply and poverty ravaging the nation. He accused Jonathan of not being sincere about the wish of the people, stressing that good governance, true federalism and sound leadership is what Nigerians crave for and not another wild goose chase of tenure elongation.
Reacting, Mr Yinka Odumakin, National Publicity Secretary, Afenifere Renewal Group, and the leader of the Arewa Youth Consultative Forum, Yerima Shettima, said the move was for the president to elongate his tenure even though he claimed he would not benefit from the proposed six years single term.
Odumakin said before Jonathan took over power, he had once told him and others at a meeting that he would like seven years of single tenure, adding that Nigerians should resist it the way they resisted former President Olusegun Obasanjo's botched third term bid. According to him, Nigerians should not be deceived, adding that what Nigerians expected the president to do now was to sponsor bills to tackle insecurity, minimum wage and others.
Yerima advised Nigerians to reject it as it would breed dictatorship and further entrench corruption in the country. Also speaking,the Lagos State Action Congress of Nigeria, ACN, Publicity Secretary, Mr. Joe Igbokwe said: "the question I keep asking myself is whether the debate for a single term of six years is what should preocupy our minds now at this critical point in the nation's history when hunger, insecurity, Boko Haram, unemployment, flood, decay of infrastructure, corruption, etc., are ravaging the political landscape?
"This debate is unnecessary now even though we may need to address the problem in the future to checkmate the acrimony, waste of scarce resources and killings associated with general elections every four years," he stated.
According to Igbokwe, "the National Assembly, governors and other elected and appointed officers should roll up their sleeves, go to work now and show good leadership.''
This country is in dire need of selfless leadership and we are confronted with the urgency now."
However, constitutional lawyer, Prof Itse Sagay backed Jonathan for the move, saying that it should be introdduced at the moment as the nation was not yet mature for two terms of four years.
"The desperation by incumbents for second term has resulted in murders and so on. We can adopt six years single term now and later revert to two terms of four years when we are mature," he stated.
—Kazeem Ugbodaga & Eromosele Ebhomele

Load more