Contrary to our cover story of Tuesday, 26 July, 2011 on the three-storey building at Alagomeji, Yaba, Lagos, Southwest Nigeria, we have since discovered that the defective three-storey building is located at 29, Hughes Avenue, Alagomeji, Yaba, Lagos, and not 240, Herbert Macaulay Road, as reported.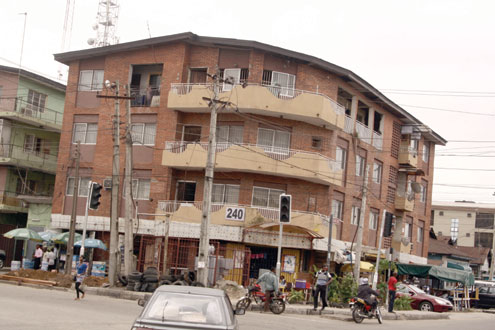 Investigations revealed that one of the ejected tenants who had an axe to grind with the owner of the house misled our reporter. A source said there was nothing wrong with the building at 240, Herbert Macaulay Way, adding that the foundation was as strong as ever. He explained that the ejected tenant owed the old landlady five years rent and refused to pay but was kicked out by the court last year.
We apologise for the mix-up and any embarrassment caused the landlady of House No. 240, Herbert Macaulay Way, Yaba.

Load more