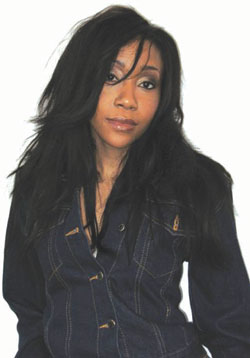 Soul-blues and Jazz diva, Rosemary Awele, has released three promotional videos entitled Talk To Me, Don't Think I'm A Stranger and Babim Oh. The videos are currently enjoying air play.
The singer, who recently changed her stage name, said "Rosemary Awele is my name and it is what I started with as stage name in the UK, but many of my fans in the entertainment world prefer to call me Awele till the name spread globally. Rosemary Awele was the name I purposely chose to be known and addressed with."
She has spread her tentacles to Nollywood as she has produced two flicks, while she also did the sound track of the movies. And as a writer, she has written books, some of which are The Beauty Inside, The Uplifting Book of Wisdom, among others.
—Bayo Adetu

Load more