The Federal Airports Authority of Nigeria, FAAN, is in deep crisis and nothing good can come out of it, Mr. George Uriesi, the Director of Operations at FAAN told a stunned audience yesterday.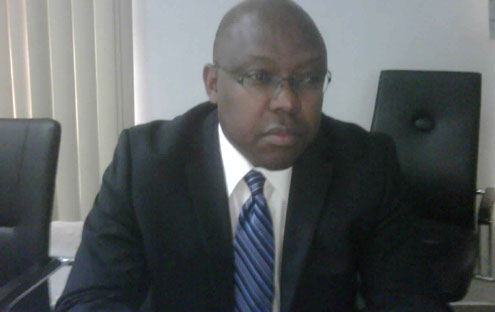 Uriesi disclosed that the rot at FAAN is so deep that even God is amused by the inefficiency of those manning the affairs of the sick agency.
He was delivering a paper at the Aviation Infrastructure Summit organised by Output Communications yesterday in Lagos State, Southwest Nigeria.
"Right now, we have a rotten organisation and that is how it has been for a long time. None of our airports has a master plan. It's still guess work.
"I believe that God is looking at us and laughing. This is because he has given us everything and in every meeting, we start with prayers and end with prayers. I believe that we are just disturbing God for nothing. The best airports in the world we seek cannot just fall from heaven," Uriesi told an audience made up of airline operators, pilots, aircraft engineers, journalists and other stakeholders in the industry.
"We have a widespread ignorance in FAAN across the airports. We have no leadership. We have a very big gap in leadership that scares me at the moment.
"In about 30 years, no significant facelift or improvement has occurred in our terminal buildings. Our projects are just flying, they are not landing," he said.
He added: "We don't have the right focus, the right structure. We have bad remuneration structure at FAAN that is also why we don't get the right kind of people. But every year we are budgeting. What the hell are we budgeting for?
"Our performance evaluation does not exist. So how do we become among the best airports in the world? Will it just come from the skies?
"We need a very big change in the way we structure ourselves."
Uriesi said that the current state of FAAN always leaves him shattered. "There is no day that a friend of mine does not call me while on his way to the airport to ask 'you have been here for 18 months now and this place is still this way?' I must confess that it is really painful."
He said that the new minister of aviation has made him a bit optimistic. "We seem to have a kind of fresh air coming from our minister and if my intuition is anything to go by change is coming," he said.
The Managing Director of Output Communications, Mr. Chiedu Albinus, said in his opening address that the theme of the summit 'Airport Infrastructure Development In Nigeria: Challenges and Solution' was chosen because infrastructure in the country has continued to pose challenges to airlines and service providers.
—Simon Ateba

Load more