National President, Christian Association of Nigeria, CAN, Pastor Ayo Oritsejafor says Christians are not against the controversial Islamic Banking.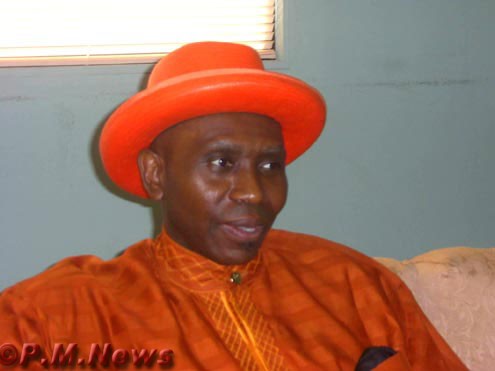 He said what the Christians were against is spending billions of naira from the public coffers by the Central Bank of Nigeria, CBN Governor, Sanusi Lamido Sanusi to promote Islamic Banking, which he said was totally wrong.
Oritsejafor, who spoke at the weekend said: "Let it also be known that we are not against Islamic banking per se. What we have said thus far, is that there are two issues that the Central Bank of Nigeria, CBN, governor must address properly before the introduction of non-interest banking as against Islamic banking.
"One, we have continued to frown at the way the CBN governor who is being paid by tax payers' money is championing the cause of Islamic banking in isolation of other non-interest banking. We are against Mallam Sanusi Lamido Sanusi using state funds to promote Islamic banking as though that is the only form of non-interest banking. It is against the spirit of the Nigerian Constitution.
"He should allow people who are interested in Islamic banking to use their money to sell their manifesto to Nigerians with a view to wooing them to accept that form of banking which is different from what they used to know."
He added that "Let me again make it abundantly clear, we are not against the Muslims, they are Nigerians. There are some Nigerians who are Muslims, some are Christians, we are Nigerians and we have known each other for years and we will always be here.
"I'm a bit puzzled when I listen to what is coming from different angles. We are not basically against Muslims wanting a bank that would meet their needs. You can have a bank that will meet your needs. What we are saying is this, does the law of this country permit the CBN Governor to spend state money promoting a sectional banking system?
"We are not against the non-interest banking; after all, it started from the Bible. It is the Bible that every other person has imitated or got it from. You see, it's like someone or some persons are trying to blindfold Nigerians, but what we are against is the sectional non-interest banking," he said.
According to him, "the CBN is the CBN of Nigeria and not CBN of Northern Nigeria or of Islamic Nigeria. It's a CBN of the Federal Republic of Nigeria that comprises everybody. Now, how do you take state funds running into billions to be promoting one kind of non-interest banking? That is a question that must be answered. It is absolutely wrong.
"Number two, why must you have one set of guideline for Islamic banking and then probably you will now have another set of guidelines for other non-interest banking? That is wrong and discriminatory.
"For example, I have used this example severally, the education sector, we have uniformed guidelines for any person who wants to start the school. Today in this country, there are universities that lean towards Islam and Christianity, nobody is quarrelling with that, but do we have separate guidelines for them? No. The ministry of education has one set of guidelines that cover the entire school.
"So, why create a separate guideline for Islamic banking? It is wrong. You are discriminating and then, you now say within CBN, you will have what is called Sharia Council of Experts, but now, after a lot of pressure, we heard now that he changed it to Council of Experts. Those are just words, now this council of experts, will it include Christians? That is the question. Who are these experts? They are Islamic experts."
Oritsejafor added that "if you want to do non-interest banking, there are at least three of four non-interest banking, what we expect from the CBN is one set of guidelines.
"The CBN is saying non-interest banking is good for Nigeria, so, these are the guidelines and if you are interested in the banking, you should meet with the CBN and if you meet the conditions, we will give you your license. That is right."
—Kazeem Ugbodaga

Load more