Human right groups in the country have been challenged to contribute to nation building by assisting the government in enlightenment and advocacy of the populace on various programmes and policies of government, as this will enable the people understand the need for such programmes.
The Lagos State Deputy Governor, Hon. Adejoke Orelope-Adefulire who handed down the charge, while hosting the executives of the Committee for the Defense of Human Rights (CDHR) Lagos State Chapter, who were in her office on a courtesy call, said while enforcing the rights of citizens, the groups must also help the government by educating the people on reasons why government has put in place some programmes or formulated policies, and the need for such programmes for the people.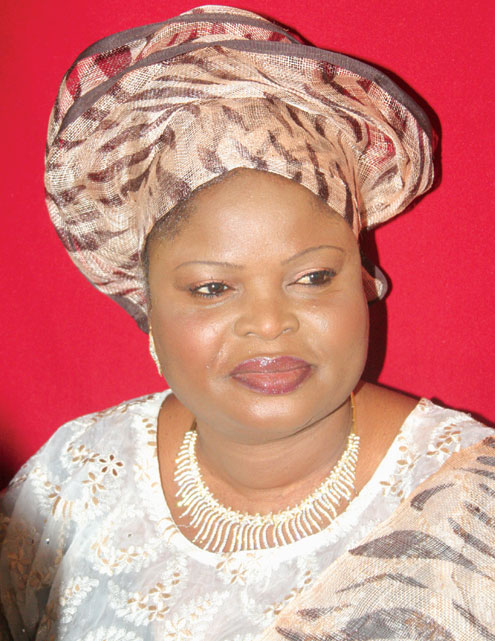 She said the Lagos State Government has put in place various agencies to ensure that the rights of residents of Lagos are protected at all times. She said the Office of the Public Defender (OPD), Office of Public Persecution (OPP), Citizens Mediation Centre (CMC) are some of the government agencies put in place to assist Lagosians in enforcing their rights, mediating in disputes and providing legal services for under-privileged people, whose rights are being eroded and do not have the financial power to fight for justice.
Hon. Adefulire noted that the Fashola administration in the State places high importance on the rights of people, especially the children and women, hence, the passage and domestication of the Child Rights Law and the Domestic Violence Law, which only exists in Lagos State."As a government, we owe it a duty to ensure that our children and women are protected from all abuse, that is why as a government, we are one of the few states to have passed and signed into law, the Child Rights Law and presently, our state is the only state to have signed the Domestic Violence Law which is designed to protect abuse in the homes" Adefulire added.
The Deputy Governor enjoined the group to challenge their counterparts in other states to call on their respective state governments to domestic the laws and ensure the full implementation of the provisions of such laws.
Earlier in his welcome address, the State Chairman of CDHR, Comrade Deji Adebowale said the group was on a visit to the Deputy Governor to identify with the government and also assure the State government of the support of the group in all the programmes designed for the betterment of the people.
Comrade Adebowale also said the group appreciates the effort of the Deputy Governor during her tenure as the Commissioner for women Affairs and Poverty Alleviation, noting that her poverty alleviation programmes for widows and other categories of women are worthy of commendation, while challenging her to ensure that more women benefit from such programmes in her new office.

Load more