The president of Nigeria Basketball Federation (NBBF), Tijani Umar, has responded to those condemning the inability of the federation to finance the women U-19 side to the just concluded World U-19 Championship in Chile by declaring that it's no big deal to withdraw from the world tourney.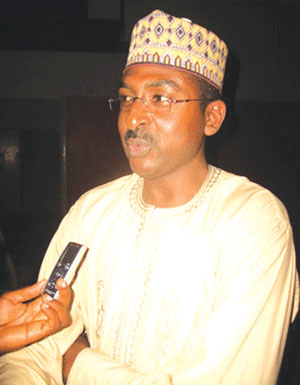 Umar, who was speaking at the weekend, disclosed that the motive behind the withdrawal of the U-19 side was to put the basketball house in order. He denied the rumours making the rounds that the withdrawal was due to lack of funds to finance the trip to Chile.
"I dont know where they got the news that we are broke. What we are doing is to go back to the drawing board by developing our young girls in colleges, academies and universities all over the world," he said.
"We want to put an end to the idea of going to tourneys just for the sake of participation. It is high time we start competing with the rest of the world and avoid using overaged players when we have young players within the age bracket to prosecute such tourneys."
The NBBF boss said: "You need to ask yourselves why the likes of England, France and Argentina that are household names in the game are not scrambling to go to such tourneys? It is because they will rather concentrate on developing the players than taking them for jamboree trips," he said.
Meanwhile, Adeka Daudu, Coach of Dodan Warriors has said that there is no reason the country should not be represented at the world toourney.
Daudu noted that the authorities are given football much attention to the deteriment of other sports in the country.He called on the new Minister of Sports, Yusuf Sulaimon to correct the anomaly during his tenure.
The United States of America won the FIBA U-19 World Championship Sunday night in Chile. They defeated Spain by 69-44 points in the gold-medal game. This victory marked the second straight year the Americans won the event.
—Bamidele Olowosagba

Load more