Star, through its annual television game show, is specifically rewarding loyal consumers of the beer brand in this year's edition.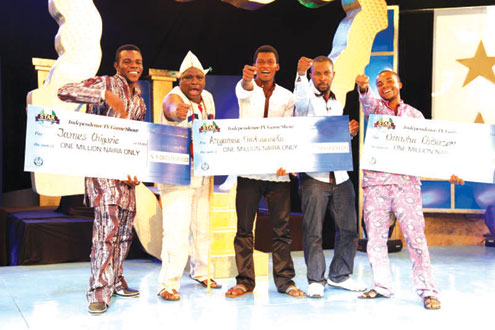 Participants in previous editions of the show were required to send their names, sex and locations to dedicated short codes via SMS and electronic draws are then conducted from which 30 emerge to compete in the Game Show each week.
But this year's edition will be unique as the mode of selection is now made very simple. Participants will be drawn from all around the country from selected bars and all they have to do is ensure they are caught drinking Star and stand the chance to be selected to participate in the Star Game show in Lagos.
Three millionaires will emerge every week for seven weeks, while other participants also get consolation cash prizes. A total of 30 lucky consumers will win various cash prizes every week on the Star TV Game show which usually features lots of exciting games.
Jacco Van Der Linden, Marketing Director, NB Plc, commented on the new format: "This year, Star has again chosen to reward loyal consumers in the Star TV Game show. Consumers of the brand nationwide should continue enjoying their favourite beer in their choice bars, where they stand a chance of participating in a lucky dip which may qualify them to compete on the Game Show and afford them the opportunity of winning up to N1 million."
He enjoined consumers to request for Star beer at their favourite bars and restaurants for a shot at participating on the show.
"That decision to drink Star beer may just earn you a mouth-watering sum of money" Van Der Linden said.
—Funsho Arogundade

Load more