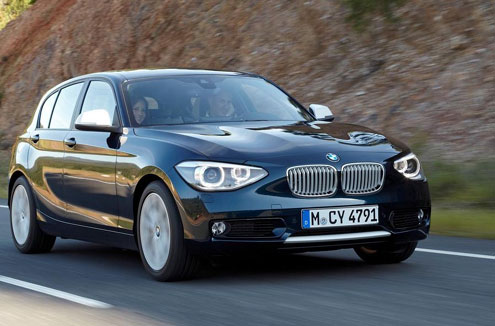 Strong global demand for luxury cars pushed earnings at German leader BMW sharply higher in the second quarter, it said recently while forecasting a solid finish to the year.
The group's operating profit soared 83 per cent to 2.86 billion euros. The results topped analyst forecasts compiled by Dow Jones Newswires for a net profit of 1.59 billion euros and an operating profit of 2.41 billion euros. In the second quarter, the BMW group, which also owns the Mini and Rolls-Royce brands, sold a record 450,608 vehicles, a year-on-year gain of 18.5 per cent. For the first six months of the year, sales jumped 19.7 per cent to 833,366.
It issued a new full-year target last month of more than 1.6 million sales for 2011. BMW dealers have been delivering more cars worldwide, but especially in China and the rest of Asia, now the industry's global growth engine.
German rivals Daimler, which owns Mercedes, and Volkswagen, which owns Audi, both published solid quarterly results last week as well and raised their annual forecasts.
BMW noted that "sales volume and earnings growth in the segment will, however, be held down during the second half of the year" by changes to some of its popular models and costs stemming from the launch of others.

Load more