The Chairman, Board of Trustees [BOT] of the Actors' Guild of Nigeria, Prince Ifeanyi Dike, who had been down with a kidney ailment, had a successful transplant in India yesterday afternoon.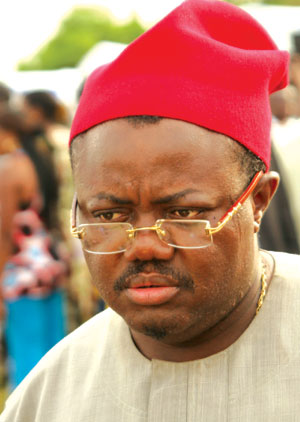 National President of the Actors'Guild, Segun Arinze, who confirmed the news to P.M NEWS on phone yesterday, said the development is a good omen for the motion picture industry and Nigeria at large.
"This is good news for all Nigerians. Prince Ifeanyi Dike had a successful operation today [yesterday]. I just spoke with his wife now. We therefore want to thank everybody that has been very supportive financially and spiritually. I want to thank the executive governor of Lagos State, Babatunde Raji Fashola for being there and pray that God will continue to favour him as well," Arinze said.
P.M NEWS gathered that Dike is still expected to be in India for some months in order to recuperate under the supervision of some Indian doctors before coming back to Nigeria.
Before he eventually left Nigeria for India where he had been surviving on dialysis for some months now, Ifeanyi Dike had lost weight. His skin looked pale and he had swollen legs.
In an interview with P.M NEWS before he left for India for the surgery, he confessed to have been battling the ailment for more than a year.
"It was his wife who actually raised the alarm when she realised that her hubby could no longer afford the weekly dialysis and was becoming weak and fragile by the day.
—Bayo Adetu

Load more