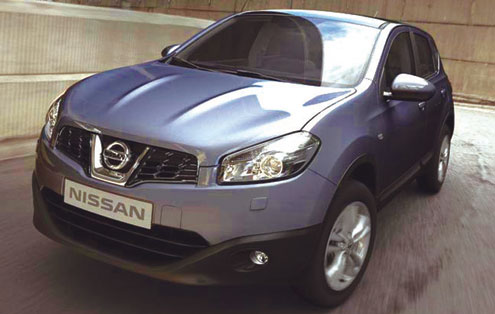 The Nissan Qashqai gets an extra shot of energy with the introduction of new n-tec special edition models to the range, offering choice specification upgrades for superb value.
Nissan says the new offering is "set to shake up the cross-over market as aggressively as the multiple award-winning original Qashqai did in 2007 when it pioneered the crossover segment".
This new special-edition has been built in celebration of the success of the Qashqai, which captured the passion of the market with its unique combination of hatchback dimensions and practicality with SUV-like ride height.
Five years along the line this original crossover continues to sell strongly in every market it has entered, defying prevailing economic conditions during the recession as well as all marketing theory and product lifecycle trends by continuing to grow in popularity long after conventional models would dictate it should be declining as it ages.
However, the Qashqai continues to grow in popularity and appeal based on the original formula of a stylish package coupled to a versatile platform.
Mainstream motoring journalists agreed with this finding, with CAR Magazine judging it the best MPV/Cross-over in its annual Top 12 Best Buys publication for 2011.
Similarly, in TopCar's May 2011 issue, the Qashqai was named Best Buy in the Compact SUV/MPV category, in which the respected journalists hailed the 2010 model facelift for bringing its exterior aesthetic in line with excellence demonstrated in all other areas of adjudication, such as occupant comfort, an authoritative ride, superb build quality and "uncanny refinement".
By the end of January 2011, over a million units of Qashqai had found owners across the globe, while the model scooped a third in Germany and Europe's ADAC rating in the Yellow Angel category for product quality, the only imported model to receive this recognition as one of the safest cars on German roads

Load more