Former members of Super Eagles have commended the organisers of the just concluded RCCG LP 35 Soccer Tourney held at Campos Sports Centre, Lagos Island for doing a good job.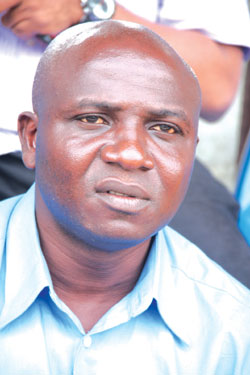 Chariot of Fire (Area 004) football team defeated Christ Church (Area 010) football team 5-4 on penalty shootouts after a goalless draw at the regulation time.
The competition was sponsored by RCCG Lagos Province 35.
Commenting on the tourney, former Eagles player, NdukaUgbade told GSG that the competition gave young players an opportunity to showcase their talents and created a platform for Nigeria to discover young talents that can be groomed for future national teams.
"It was a good competition that encouraged the youth to show interest in the round leather game.
During the matches, I saw talented young players who have brighter future. I urge the organisers and sponsors to continue to show interest in grassroots sports. They should also extend their kind gesture to other sports ," he said.
In his own remarks, former Eagles' goalkeeper, Peter Rufai, expressed satisfaction with the performance of the two goalkeepers during the penalty shootouts. He said the two goalies especially Prince Isamade, who saved two penalty kicks for his team, has a brighter future if he is focused .
"We saw brilliant goalkeepers in this match. This shows that Nigeria can still produce good goalkeepers in the nearest future. We need to encourage our youth to get involved in sports, so that we can get the best out of them," he said.

Load more