As the Lagos State branch of Freelance and Independent Broadcasters' Association of Nigeria (FIBAN) chairmanship election comes up on Sunday at the premises of Lagos State Council for Arts and Culture, Alausa, Ikeja, the incumbent chairman, Yomi Mate a.k.a. Ifankaleluya, has pledged good times for members if re-elected.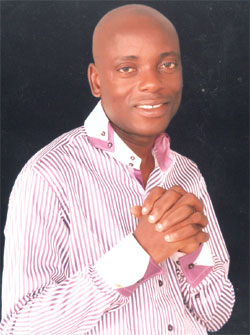 The prolific presenter disclosed that he will continue with the good works already in the pipeline while he held sway as the chairman, adding that the agreement with the Department of African Languages, Lagos State University (LASU), to admit members for diploma and degree courses yearly, among others, will be duely pursued.
Noting that FIBAN chairmanship election is not a do-or-die affair, the eloquent Lagbo Regal presenter on Radio Lagos, berated his opponent in the race, Funsho Ademigbuyi, over the leadership crisis rocking the association.
Ifa, as he fondly called, told P.M. Entertainment that Funsho is not qualified professionally, while he is also not popular among members. He said apart from these, Funsho has never contributed meaningfully to the association.
He lamented that his opponent is a sponsored candidate and as such, does not deserve to lead the association as he is not a radio presenter and cannot be associated with any programme on any radio station.
"It is rather unethical and disheartening for someone who has confessed that he is scared of the microphone to aspire to lead an association like FIBAN," he said.
—Kayode Aponmade

Load more