Edo State Governor Adams Oshiomhole, was yesterday forced to cut short his overseas trip in order to attend to workers in the state who went on strike to press for the implementation of the N18,000 minimum wage.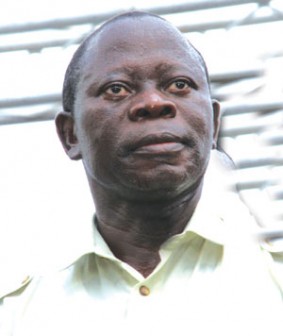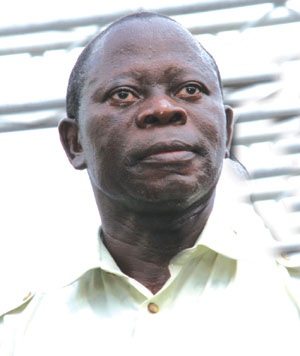 The workers' strike has paralysed economic activities in the state, for almost one week.
Immediately Oshiomhole arrived Benin City, the state capital yesterday, he proceeded to a meeting with the labour leaders. The parley dragged on till late last night.
Edo initially agreed to pay the N18,000 but excluded workers in the education sector, the judiciary and health.
The teaching staff under the aegis of Academic Staff of Secondary Schools shut all primary and secondary schools in the state for the past three weeks.
The judiciary workers and staff of the state House of Assembly later joined the strike this week.
The Assembly workers locked out the legislators and the Speaker, Edo State House of Assembly, Hon. Uyi Igbe. His plea with the workers to call off the strike to pave way for negotiation with the state government fell on deaf ears.
On their part, the health workers closed the state hospital when they refused to attend to new patients and only the senior staff were seen providing skeletal services.
Meanwhile, Oshiomhole is expected to brief journalists today on the outcome of the negotiation between the government and representatives of the workers at yesterday's parley.
—Yomi Obaditan/ Benin City

Load more