Taifoluk Entertainment boss, Taiwo Afolabi Lukman is now the elected governor of Pasuma Fans' Club, Lagos State chapter.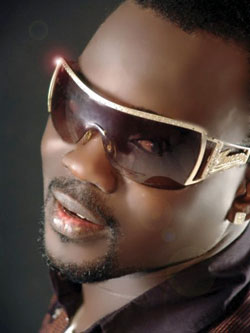 In a chat, this ardent fan of Wasiu Alabi Pasuma in Lagos, stated that his interest and love for Pasuma's music started during his first encounter with him, adding that he found him to be cool headed and humble.
The first artiste on Taifoluk Entertainment outfit is Alhaji Wasiu Alabi Pasuma. Others are upcoming artistes such as Darigoma, Sharafadeen, comic actor Koyokoyo and Baba Labule.
According to him, he has been nursing the ambition of floating an outfit just to change the face of entertainment in Nigeria and take it to the next level and before his election as governor of Pasuma Fans' Club, Lukman, who also works as Head of Sales, Float Serve International Service in Lagos, was formerly the chairman of Ketu zone of the club.
Born and bred in Isara, Remo North Local Government Area of Ogun State, Taiwo started his education at St. Peter's Primary School and later Sapele Grammar School, while he studied Business Administration at the Lagos State Polytechnic, Isolo, Lagos.
He is currently working on a promotional show for Pasuma and Alhaji Ahmad Alawiye Alalubarika.

Load more