Controversial lewd singer, Janet Ajilore Iyun a.k.a. St. Janet, put up a spectacular performance at the New Afrika Shrine last week at a concert organised by the Anikulapo-Kutis in honour of their father and music icon, Fela Anikulapo-Kuti, who passed on 14 years ago.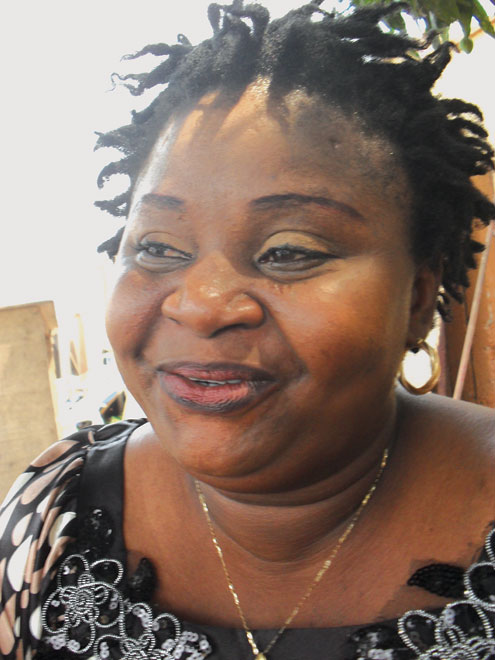 Playing alongside the self-styled paramount king of fuji music, Abass Akande Obesre, Janet, who performed before Obesere, gave a good account of herself by delving into a repertoire of juju and gospel music as well as other songs that made her popular including St. Bottles' Cathedral, among others.
Fela's fans that attended the show sang along with her and danced to her music while others were just watching her dancers who thrilled with erotic dance steps.
And by the time Obesere came on stage, it was dance all the way as he also gave a good account of himself to the admiration of the audience that was thrilled till the early hours of the following day.
Also the lewd singer put up another spectacular performance at the inauguration of the Association of Juju Musicians of Nigeria (AJUMN), Oshodi, Lagos chaptert on Wednesday at Star Diamond Plaza, Mafoluku, Oshodi, Lagos.
She performed before top juju musicians like the National President of the association, Queen Ayo Balogun, Afro-Juju music creator, Sir Shina Peters, Tunde Samson, Yinka Best, Kunle Opio, Sunny Melody, Dipo Gatos and others at the event which was witnessed by the Oshodi branch Chairman of the National Union of Road Transport Workers(NURTW), MC Oluomo and other personalities.

Load more