Critics of former President Olusegun Obasanjo over his comment that both the Speaker of the House of Representatives, Aminu Tambuwal and his deputy, Emeka Ihedioha, were not entitled to their positions, have been urged to rethink their stand in line with the reasons given by the former president.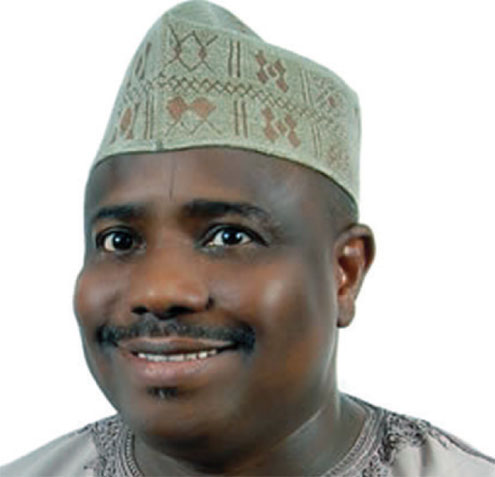 Both principal officers of the National Assembly had contested for the two positions, contrary to the earlier rotational arrangement and zoning of the positions by the Peoples Democratic Party to the South West and North East, which Obasanjo, the PDP BoT chairman, pointed out was wrong.
This has led to scathing remarks by some members of the PDP and the opposition parties. But a chieftain of the PDP in Lagos, Ladipo Johnson, said such criticisms were misplaced because they did not address the fundamental issues behind Obasanjo's position on the matter.
He said that rather than attacking the former president, his observations and the attendant implications for the PDP ahead of 2015 and beyond should be well considered and proper steps taken to save the PDP from any acrimony and fundamental divisions.
"This is not the time for sentiments and emotions. They would do better to listen to Obasanjo and rethink their position on the issue because Obasanjo's comments are that of a statesman who is looking beyond the current sentiments.
The election of Tambuwal and Ihedioha has clearly distorted the PDP zoning and rotational arrangement which has now become a difficult issue and except there is a conscious effort to rejig the arrangement by respecting Article 7 of the PDP constitution, there is likely to be some commotion within the party at various levels in 2015.
Obasanjo probably spoke with a vision of carrying along the South West and North East as a way of restoring the equilibrium, fair play, equity, justice and peace within the PDP as a political party representing all the geopolitical zones and nationalities in the country. As President Jonathan said at the NEC of the party, it is hoped that our party can enforce its rules on all its members,"he said.
He said further that Tambuwal's decision to contest the election, like that of his deputy was against Article 7.2 (c)of the 2009 PDP constitution which established the rotation and zoning policy between the North and South geopolitical zones and enforceable by the appropriate organs of the party.

Load more