Mr. Ahmadu Giade, the Chairman of the National Drug Law Enforcement Agency (NDLEA), has reiterated his call for stringent measures to be taken against drug traffickers.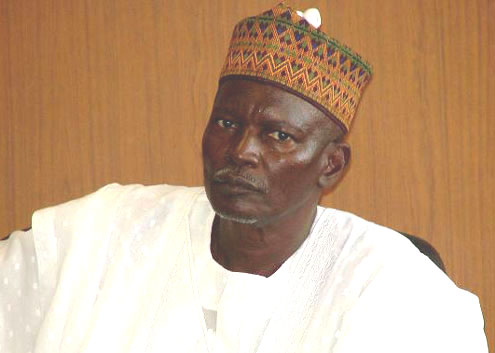 This was contained in a statement issued by Mr. Ofoyeju Mitchell, Head, Public Affairs of the agency.
"This is a wake-up call for stakeholders to heed our call on the need for tougher measures against drug traffickers," the statement said.
It quoted the NDLEA boss as saying that the increasing number of arrests made by the agency spoke volumes of the inadequacy of the punishment meted to drug offenders.
"Even when we oppose bail application for second time offenders, the courts still grant them bail. These are the people that smear the image of our country for their selfish interest.
"Over 68 drug suspects apprehended at the Lagos airport between January and July and charged to court are currently on bail," the statement said.
It said that the monetary reward for drug trafficking was high and to discourage people from the criminal trade, the punishment must also be appropriate.
"This is imperative as it will drastically reduce the number of persons who get involved in drug trafficking," the statement added.
It said the agency had ordered a probe into the death of a 25-year old drug trafficker who died onboard an aircraft on his way to Malaysia en route Doha, forcing the pilot to divert the plane to India.
The statement said that the alleged drug trafficker reportedly took off from the Lagos airport on Tuesday, Aug. 2 with a Nigerian international passport.
"His sudden death arising from drug ingestion forced the pilot to make an emergency landing in India where he was confirmed dead in a hospital, and a post mortem conducted on him revealed that he had ingested narcotics.
"Mumbai police found an Italian visa application form and his Catholic baptism certificate in his bag," the statement said.
It quoted Giade as describing the incident as sad and unfortunate.
"I want to know exactly what happened and to take proactive action against future occurrence.
"I have ordered full investigation of the incident and I am expecting a detailed report in a few days," the statement further quoted him as saying.

Load more