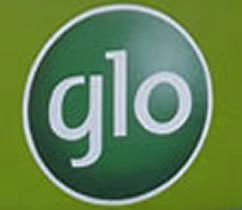 Telecommunications giant, Globacom, has again restated its commitment to Nigerian youths, especially those in tertiary institutions with the extension of a special prepaid package to the students of Ebonyi State University, EBSU.
The cheery news was announced by the operators' Head, Business Territory East 1, Dr. Prince Dimkpa, who led a team of senior officials of the company to the Vice Chancellor of the University, Prof F.I. Idike, recently in Abakaliki.
The deal, when sealed, will equip over 3000 fresh students of the institution with Globacom special classic lines, being the first in a series of juicy packages specially planned for the students. According to the plan, the last five digits of each phone number will be the same as the 5-digits of the registration/matriculation numbers of the students. The novelty and convenience of the package has been highly praised by the students, prompting plans by Globacom to make it a yearly offer at the registration of fresh students in the institution.
Reacting to the development, the Vice Chancellor Prof F. I. Idike expressed joy at the initiative which he said marks out Globacom from other networks.
"It is yet another testimony to the consistency of Globacom in service and convenience delivery since launch and we hope the package will be well deployed for the full integration and bonding of the new students in the university community," he said.
Professor Idike acknowledged the huge in-road made by Globacom into the community using the ever critical tool of telecommunication.
Globacom has been at the vanguard of innovation and customer satisfaction since launch in 2003, with special focus on Nigerian students. The company toured major Nigerian higher institutions in the mid-2000s with its Campus Storm, a pot pourri of entertainment by popular Nigerian acts.
The company also delighted the students' community with a musical extravaganza dubbed Rock and Rule, held across the campuses.
The special SIM package is the first in a long list of innovative offerings, planned for the teeming student population, and a befitting anniversary gift to students of Ebonyi state University, (EBSU) as the country marks ten years of telecoms, the company said.

Load more