Governor Babatunde Fashola of Lagos State has scrapped all part time programmes run by the Lagos State University, LASU, with effect from the next academic session.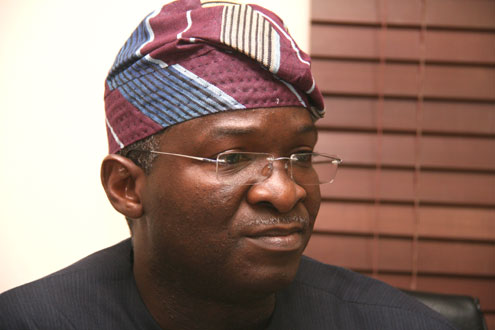 This has also resulted in the scrapping of satellite campuses being run by LASU across the state.
The state government said in a bid to reposition the institution, with effect from the next academic session, LASU will no longer run part time courses in any of its faculties.
There are over 20, 000 students running part time programmes in LASU Satellite campuses.
Fashola has already approved the cancellation of LASU's part time programmes and abolition of the School of Part Time Studies as a way of streamlining its focus to enable it get through with accreditation of many of its courses.
He said the government was prepared to bring the school to a high standard of academic excellence and promised to do his best to make the institution fulfil the educational needs of its youths.
A statement by the Special Adviser to the Governor on Education, Otunba Fatai Olukoga, explained that the decision to cancel the part time programme of the school was based on the recommendation and decision of its Governing Council.
The governor further directed that the current admission exercise for the year 2010/2011 Academic Session should be the last as far as part time programme in the school was concerned, adding that all stakeholders, operators of the system, the students and the public in general should be duly informed of the new directives.
The statement further hinted that the decision was arrived at after due consideration of the report of a Visitation Panel set up by the governor to look into the academic and administrative activities of the school in the last 10 years and take a critical look into most of the activities in the school aimed at finding a lasting solution to the incessant crisis in LASU.
As a result of the academic crisis in the school, the National Universities Commission, NUC, last year withdrew the accreditation of nine courses being run by the institution, while the state government had been trying to reposition the school.
The crisis in the school led to the sack of its former Vice Chancellor, Prof. Lateef Hussain and the appointment of a new Vice Chancellor to run the affairs of the school.
The visitation panel set up by the governor to look into the finances and other activities of the school submitted its report last year.
This informed the new move by Fashola to reposition the institution and move it to greater heights.
—Kazeem Ugbodaga

Load more