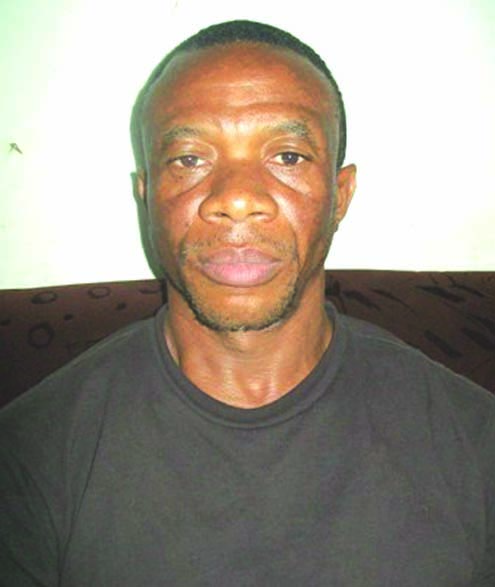 A suspected drug trafficker, Mr. Anthony Judd Thomas, arrested at the Murtala Muhammed International Airport in Lagos, Southwest Nigeria, on Sunday, has told anti-narcotics agents that his HIV positive status pushed him to engage in drug trafficking.
The National Drug Law Enforcement Agency, NDLEA, said in a statement today that the suspect claimed his health condition made him to resort to drug trafficking as he could no longer cope with the stress of work at construction sites in Britain where he has been residing for 13 years.
"I am a construction worker in the United Kingdom. As a result of my health condition I could not continue with my construction work and I must survive. That was how I got involved in drugs. I am at a crisis point and could not resist the temptation," Judd said.
The suspect, who was travelling with a British international passport, holds a dual citizenship of Nigeria and Britain.
He was apprehended at the Murtala Muhammed International Airport during screening of passengers on Virgin Atlantic flight to London's Heathrow airport.
The suspect allegedly ingested 96 wraps of powdery substance that tested positive for cocaine weighing 1.250kilogrammes.
NDLEA said that preliminary investigation by the agency revealed that Judd who had lived in the United Kingdom for 13 years, travelled out of Nigeria in 1992 to Malabo, Equatorial Guinea, from where he moved to Essex in Britain.
He has also made six trips to the United States between 2008 and 2010. He hails from Ideato Local Government Area of Imo State, South East Nigeria.
The NDLEA Chairman and Chief Executive, Ahmadu Giade, after the arrest stated that being HIV/AIDS positive is not a license to traffic in drugs.
Giade warned that the agency will not accord any special treatment on the grounds of ill-health.
In his words, "no drug trafficker is special because they are equal under the law. The claim by the suspect that he is HIV/AIDS positive has nothing to do with the alleged offence of unlawful exportation and possession of narcotics. We have a responsibility to arrest drug offenders and charge them to court not withstanding their health status."
The NDLEA boss however added that the suspect will be taken to the clinic for a confirmation of the claim.
— Simon Ateba

Load more