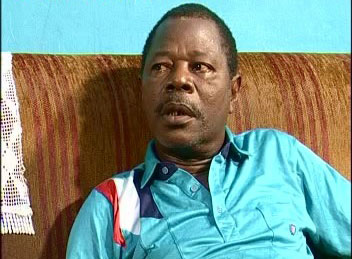 The Delta State Commissioner for Culture and Tourism, Mr. Richard Mofe-Damijo, has blamed excessive stress, resulting from intense pressure of acting, for the death of veteran actor, Sam Loco Efeimwonkiyeke, on Sunday.
Reacting to the death of the Edo-born actor, Mofe-Damijo told the News Agency of Nigeria (NAN) in Asaba that actors in the country worked for endless hours without food or rest during production.
According to him, Sam Loco had immersed himself in the movie production in Port Harcourt, paying less attention to his medical problems.
Sam Loco, 66, reportedly died in a hotel in Owerri, after a post-production work on the "Unknown Prophet," which he directed.
Mofe-Damijo said: "Sam Loco's death should make actors in the country to re-examine the condition under which they work.
"We rush to complete a whole load of work in a short period, doing so without food or rest."
He said that remuneration in the industry had become good, but that the key issue, which actors must address was working condition.
"We stay in hunger, working for long periods and without even an hour break and after all that, actors don't bother to go for medical checks."
The commissioner described the late actor's demise as a painful loss to every actor and Nigerian.
He said that Sam Loco brought joy to many homes through his acting, but regretted that he did not live long enough to enjoy his fame and goodwill.
Mofe-Damijo said that the deceased actor was his role model in the theatre business, adding that he decided to study Theatre Arts in the university because of Sam Loco's acting influence on him.

Load more