A Lagos High Court this morning admitted in evidence a statement made in 1999 by the former Chief Security Officer, CSO, to the late Head of State, General Sani Abacha, Major Hamzat Al-Mustapha to the Special Investigative Panel, SIP, set up to probe him.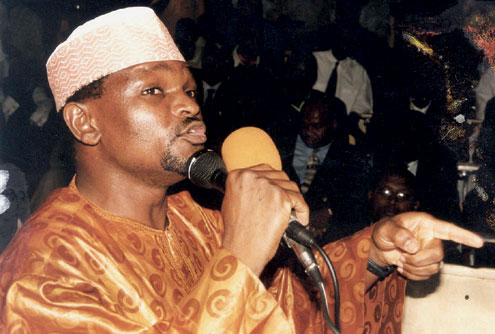 The court ruled yesterday that the leading prosecuting counsel, Mr. Pedro Lawal, SAN, can cross-examine Al-Mustapha on the said statement.
This morning, however, when Mr. Pedro sought to tender the statement, Mustapha's lawyer, Mr. Olalekan Ojo objected, saying that the prosecutor did not say why he wanted the statement tendered.
Secondly, Ojo contended that since Al-Mustapha said that the statement was made under duress, the statement was involuntarily made.
Ojo said for the statement to be admissible, there must be trial within trial as the accused had disowned it.
Consequently, he urged the court to uphold his objection and declare the statement inadmissible.
In his short reaction, Mr. Pedro contended that Al-Mustapha did not say that he did not make the statement but that he made it under duress. "In addition, what is of paramount importance is the weight attached to the statement," he submitted.
Pedro further contended that since the defendant has been referring to the statement in his evidence, the court should consider it "because justice is not only for the defendant but for the public and the family of the deceased. And if the accused is freed today, he will still live within the society."
In her short ruling, the presiding judge, Justice Mojisola Ayoka Dada, citing several legal authorities admitted the statement as exhibit DI5.
Pedro then asked Al-Mustapha to read the statement to the hearing of the court. He did but claimed it was not authored by him and that it was dictated to him by men of the SIP.
The cross examination was still ongoing as at the time of filing this report.
—Akin Kuponiyi

Load more