The Executive Secretary of the Petroleum Equalisation Fund (Management) Board, Mrs. Olufunke Sharon Kasali was on Thursday interrogated by operatives of the Economic and Financial Crimes Commission, EFCC, over some allegations contained in a petition against her.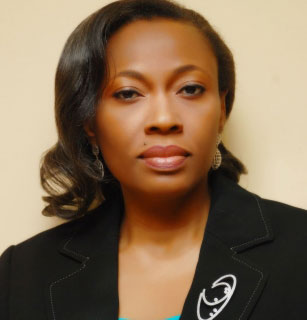 She was alleged to have perpetrated financial crimes in the conduct of her job at the agency.
Mrs. Kasali was grilled at the Commission's office at the FCDA Secretariat, Area 11, Garki District of the Abuja metropolis.
The embattled Executive Secretary was alleged to have stashed N400 million in one of her accounts which details were included in the petition to the anti-graft agency.
She was accompanied to EFCC's District office by the General Manager Admin and Personnel, Ms. Aisha Usman who, it was gathered, was interviewed last week by the EFCC.
Mrs. Kasali, who runs an NGO named Diamonds Lights Women Empowerment Initiative, was alleged to be using the organisation as front to receive settlements from petroleum product marketers who are known to be feeding fat on PEF.
Petroleum Equalisation Fund (Management) Board is a parastatal of the Ministry of Petroleum Resources established by Decree No.9 of 1975 (as amended by Decree No. 32 of 1989 ), mainly to administer uniform prices of petroleum products throughout the country.
This is achieved by reimbursing a marketer's transportation differentials for petroleum products movement from depots to their sales outlets (filling stations), in order to ensure that products are sold at uniform pump price throughout the country.
The source of the Fund is from principally the net surplus revenue recovered from oil marketing companies.
Sources at the FCDA office of the EFCC confirmed that the Executive Secretary whose tenure elapsed on 14 April was still with them at the time of filing this report.
Part of the allegations contained in the petition which may have been written by some aggrieved staff of PEF, include an alleged lodgement of about N25 million in one of Mrs. Kasali's accounts in an undisclosed first generation bank.
Spokesman to the anti-graft agency, Mr. Femi Babafemi confirmed that Mrs. Kasali is still undergoing interrogation but declined to give details on the allegations against her as well the findings of the agency from preliminary investigations conducted so far.
By Nnamdi Felix / Abuja

Load more