INEC Chairman, Professor Attahiru Jega, said in Abuja on Thursday that the challenge before the commission was to keep on raising the bar and ensuring that every successive election was better organised.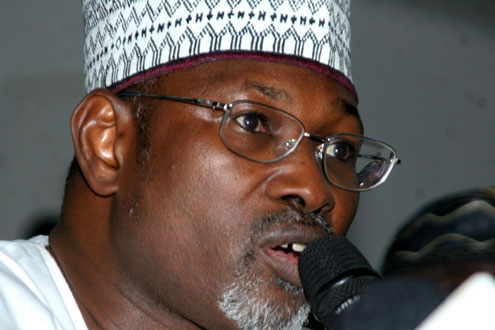 "The last thing each and every one of us in this commission will not want is to conduct another election that people will say is worse than what we did this year. We cannot afford to have that. "
Jega made the remarks at a three-day Post-Elections Retreat organised for Heads of Departments and Operations Staff of the commission to appraise the April general elections.
He said the commission had the capacity and resources to become perfect and therefore urged the staff to remain committed.
"We know that there are challenges and frustrations but let us keep persevering as we work towards making it one of the best election management bodies in the world.
"This is possible if we all keep on doing our best and remain resolute even as we keep improving the working environment.
"Please, use this opportunity to contribute very positively by way of discussion because we believe that your ideas can add value to the commission's future operations. "
The Chairman explained that the commission was doing everything possible to ensure the improvement of its staff welfare while it was also embarking on the construction of more office buildings and the furnishing of existing ones.
"We promised when we came in to do our best to address the improvement of condition of service in view of salary structure and issues associated with promotions in the past and I assure you that we will do our best in this regard.
"We have already begun the restructuring of the commission to keep on improving efficiency and effectiveness. We are also ensuring that we have appropriate compensation for the kind of job that we do."
Topics slated for discussion included operations, planning and logistics, collation and transmission of election results, delimitation of constituencies and legal frame work of the commission.

Load more