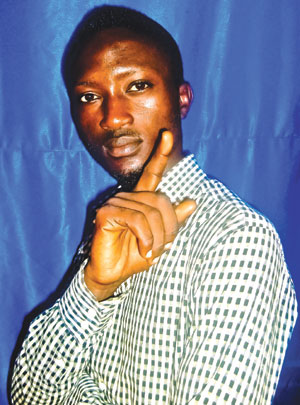 Youthful Akintayo Sanyaolu a.k.a. Slender G, is set to take Nigeria's Afro hip hop music scene by storm as he drops his debut album dubbed The Message.
The ten-track gospel album is basically centered on creating awareness that the end of the world is at hand and rapture will soon take place and people should get into the spiritual ark of the time.
Recorded at Big 8 Beats Studio and produced by Elate, The Message contains such tracks as Pillar of Fire, God Head, Midnight Cry and We Do Dey Go, the hit track with a promo video clip, among others.
The 26-year old singer, who was a member of a group called CID, hails from Idanre, Ondo State and started a career in music in 2000.
—Kayode Aponmade

Load more