Controversial music producer and singer, Gabriel Oche-Amanyi popularly known as Terry G, is in another song theft mess, this time around, with fast-rising singer, Danny Young.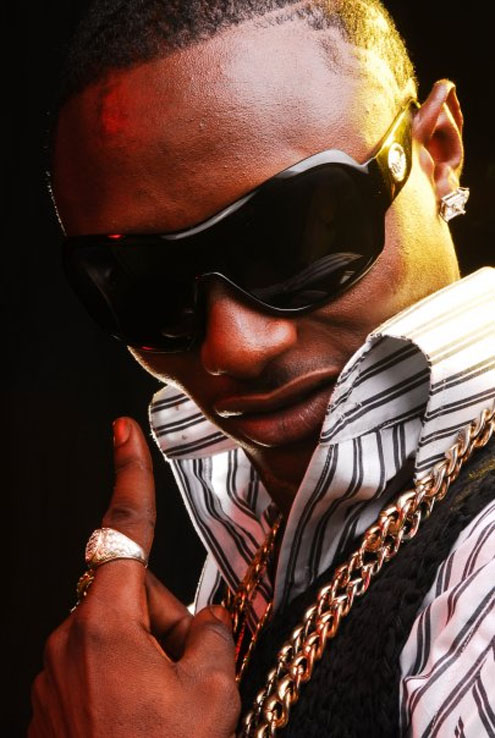 The ginger ur swagga crooner was reported to have allegedly hijacked a yet to be released song that he was billed to feature in. The song, originally titled Elijah by Danny Young, was said to have been given to Terry G to voice his own part, because he had promised to add bass voice to the song, while Danny Young gave the data of the song to him.
After patiently waiting for several weeks, Danny Young's management put a call through to Terry G to know how far he had gone with the job, but he craved for more time.
P.M. Entertainment gathered that Danny and his managers, however, got the biggest shock of their lives when last Saturday, Terry G went ahead to release the song on Notjustok, a music downloading site.
Meanwhile, Danny Young has re-recorded the song and released on-line, while he was said to have thrown jibes at Terry G in the song.
According to Danny, "Terry G's new song, Jah Hailo, was originally my song and idea. I sent a data of the song to him and never heard much from him afterwards. Few days back, I was alerted by my management while I was out of the country, that Terry has released the song on the internet. However, I'm armed with relevant facts to the outright ownership of the beats and some lines in Terry G's version of the song."
In his own reaction, Terry G's manager, Don C, told P.M. Entertainment on phone that the allegation is false.
"It is not true. If you listen to the two songs, you will realise that there is no similarity between them," he said.
Terry G had previously been in song theft mess with less popular artistes like AY Zee, Ditty Black and Side One.
—Bayo Adetu

Load more