Sultry Nollywood actress, Mercy Johnson, has declined to disclose her next moves or line of action on her proposed marriage with Prince Odianosen Okojie scheduled to hold on 27 August, 2011 at the Christ Embassy.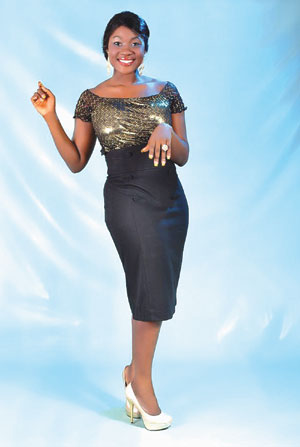 The publicist of the actress had admitted in a statement that "fresh facts and evidences about the marital status of Mercy Johnson's fiancé were made available. These facts were sensitive and disheartening. For the record, Mercy was not aware of most of these facts and is presently considering them. She will communicate her decisions in a matter of days," but since then, the Kogi State-born diva has refused to state categorically if the proposed wedding will still hold as scheduled or not.
But a source told NollywoodReel that "as it is now, the decision is beyond Mercy. Of course, if she would have her way, the wedding will still hold as earlier planned, but it is left for the church to decide if according to their doctrine, they can still join the couple together under such circumstance."
As it is now, nobody is absolutely sure if the much talked about wedding will hold or not, but it is sure that the controversy surrounding it will linger in the memory of the people for a long time.
There are conflicting views concerning the upcoming wedding and the actress has declined to clear the air. While it is believed in some quarters that the wedding will not hold again, others are obviously thinking otherwise, claiming that the man in the middle of the controversy is a prince and he is, however, entitled to have as many wives as he so wished.
Meanwhile, MJ, as Mercy is fondly called, has denied a twitter post, claiming that she is "getting married to an unmarried father."
According to her publicist, the person that posted the message is a US-based lady that has been impersonating the actress on twitter, but refused to state categorically if the wedding will go on as planned or not.
The controversy surrounding the proposed wedding started some days back when an Italy-based lady who identified herself as Lovely Okojie, claimed with picture evidences, that Mercy's husband-to-be is her legally married husband.
Lovely is also said to have told the authorities of Christ Embassy not to join the father of her kids with another woman when she has not divorced the man.

Load more