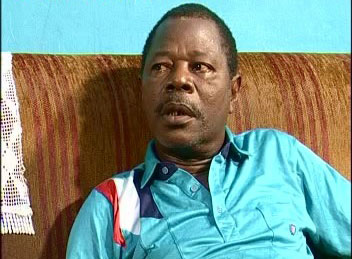 Paying tribute to veteran Nollywood star, Sam Loco Efe, AfricaMagic has announced that it will honour the film icon with a special movie festival dedicated to him in October.
Citing his dedication to the industry and the hours of entertainment he provided to movie lovers, M-Net's Managing Director, Biola Alabi and AfricaMagic channel's Head, Juniper Musa, sent their condolences to his family, friends and fans. "It is with deep regret and sadness that we learnt of the passing away of Sam Loco Efe this week. A true giant of the industry, he will be greatly missed by many, who appreciated and applauded him for his commitment to his craft. We hope to shine a spotlight on his legacy by providing audiences with a movie festival of some of his best remembered roles. Further more, we want to extend our sincerest sympathies to all who loved and admired him. He was in every way a Nollywood icon, whose contributions to the industry were vast, varied and valued," the duo stated. Movies included in the AfricaMagic's Sam Loco Efe Festival in October will include Out of Sight (Parts 1 and 2), Heart of Stone (Parts 1 and 2), Boundless Love, Great Ancestors, Eternal, Mr. Lecturer and Marcus de Millionaire (Parts 1 and 2).
In addition to the movie festival, AfricaMagic will also screen profiles of the star and a commemorative message on air.

Load more