Information and communications Minister, Labaran Maku has called for an improved planning strategy from people charged with responsibility of overseeing sports in the country, saying it is a prerequisite to excel at the London 2012 Olympics and other major championships.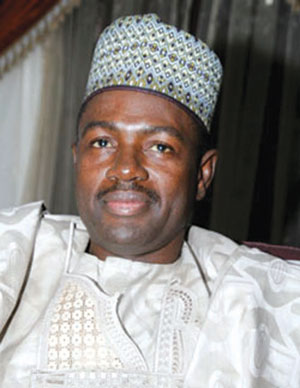 Speaking during a meeting of Association of National Olympic Committee in Africa recently in Abuja, Maku said the country and Africa as a whole cannot make any appreciative impact at the Olympics and other major international championships if the administrators fail to adopt a long term planning strategy.
"We need to design sports policies that will take care of the Olympics' interest in a long term for us not to find ourselves in a situation where we will be using few months to prepare for Olympic Games that comes up every four years," he said.
According to him, "there should be enhanced Olympic activities in every sporting programme we design at every levels of government.That way it will be a kind of graduation from one level to another.
Maku, the former Minister of State for Information and Communications went on to call for the encouragement of traditional sports in the country.
"We need to continue intensifying our efforts to make sure the local sports are encouraged and see if we can get them approved by the International Olympic Committee,IOC for the Olympics in the nearest future.
"If we adequately harnessed the abundant talents we are blessed with in the traditional sports,it will in no time serve as a medium which the country can win laurels at future Olympics and other major tourneys,"he said.
—Bamidele Olowosagba

Load more