Justice Mudashiru Oniyangi of the FCT High Court has warned the police not to expose the judiciary to ridicule.
Oniyangi gave the warning on Tuesday when a counsel to Dr. John Idoko, an Abuja-based businessman, Mr. Friday Abu, informed him that the office of the Inspector-General of Police (I-G) refused service of court process.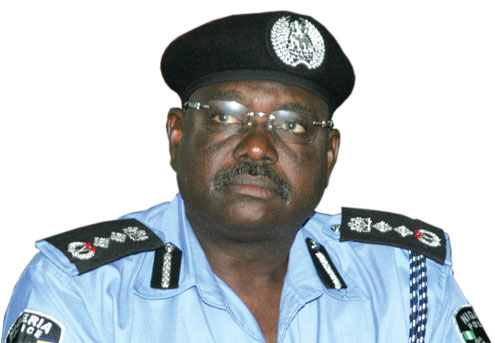 Idoko had filed a suit against the I-G, Mr. Hafiz Ringim, and the FCT Commissioner of Police, Mr. Mike Zuokumo, over what he called "threat to his life."
Abu told the court that the matter could not go on because the offices of the I-G and the FCT police commissioner had refused to receive the court papers.
He said: "My Lord, the matter is fixed for the hearing of motion, but the two respondents in the matter have refused to collect the hearing notice as issued by this court.
"For this, we will ask for a short adjournment to enable us to serve them so that they enter appearance in this matter."
After checking his records, the judge said it was clear that the bailiff made an attempt on August 8 to serve the police with hearing notices.
"The police should be educated on the need to change their attitude towards the judiciary.
"Why should the police refuse service of hearing notices? This is not right; this is not the first time such an unfortunate incident is happening.
"They should know that we are partners in the enhancement of the rule of law.
"The principle of rule of law basically is intended to safeguard the society and adherence to clear separation of power, the principle of legitimate expectations and equality of all before the law."
The judge reminded the police authorities that nobody was above the laws of the land.
He, therefore, ordered that the court bailiff should serve another hearing notice at the office of the I-G and the FCT police commissioner before Friday.
Oniyangi adjourned the suit to Monday for hearing.
Responding, ASP Rimamsomte Ezekiel, who was in court for another matter before the judge, apologised on behalf of the police.
Ezekiel promised to collect and serve the police with the hearing notice on getting back to the office.

Load more