Human rights activists and politicians have branded former military president, Gen. Ibrahim Badamasi Babangida, a.k.a. IBB, a failure in the same way he branded former President Olusegun Obasanjo a failure, yesterday.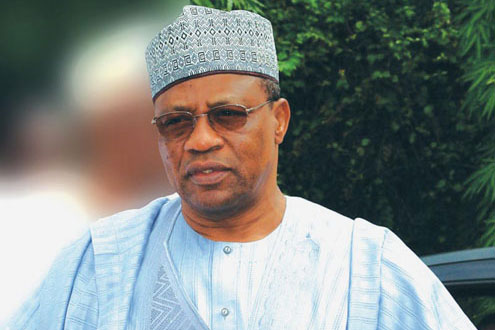 They described Babangida as a kettle calling the pot (Obasanjo) black; that they are two of the same kind.
Speaking with P.M.NEWS this morning, constitutional lawyer, Prof. Itse Sagay added that "two of them are colossal failure; they are twin brothers as far as governance is concerned. They are not better than each other," he stated.
Human rights activist and lawyer, Bamidele Aturu said both Obasanjo and IBB were in the same boat as military leaders.
"Both of them failed even when they had the opportunity to have transformed this nation. IBB made corruption permanent. We must thank IBB for saying the truth. It takes a failure to accuse a failure," he said.
According Chief Olu Falae, Obasanjo's civilian administration was a disaster as he could not manage the various organs of government that could make his administration a success.
He said he would prefer IBB to Obasanjo because IBB during his time was cool headed unlike Obasanjo who ruled with iron fist even as a civilian president.
Yoruba leader, Ayo Opadokun said the tenures of Obasanjo and IBB were complete disasters that impacted negatively on the lives of Nigerians.
He accused Obasanjo of plunging the nation into extreme debt, adding that IBB's regime was completely dictatorial and militant in nature.
Opadokun lamented that Obasanjo performed very poorly while in office but noted that his regime gave room for people to air their views.
Also speaking, Mr. Yinka Odumakin described the tenures of IBB and Obasanjo as disasters.
He said there was nothing good about the two administrations as they had negative impact all through.
IBB had said yesterday that Obasanjo's eight-year tenure in office was a total failure and that he would have done better if given the same opportunity and resources to rule as a civilian president as Obasanjo had.
Speaking with journalists in Minna, Niger State, North Central Nigeria to commemorate his 70th birthday, IBB who was military president from 1985 to 1993, stirred the hornet's nest when he said if he were lucky to access the revenue that accrued to the Federal Government today, he would have done more than he did while in power.
Immediately he made that statement, activists and politicians slammed him, saying he was also guilty of mismanagement of the economy while in government.
The Minna, Niger State-born retired General, ruled Nigeria for eight years during which he ruined the nation's economy by devaluing the naira which was stronger than the dollar when he seized power in August 1985.
He also annulled the June 12, 1993 presidential election won by his friend, the late Chief Moshood Abiola.
When our correspondent called Chief Obasanjo's aides this morning to react to Babangida's statement, they declined to speak.
One of them simply said: "Baba (Obasanjo) has asked us not to reply Babangida."
—Kazeem Ugbodaga

Load more