With auditions now complete in Ibadan, Benin City, Enugu, Port Harcourt, Kaduna, Abuja and Lagos, the third edition of Glo Naija Sings, an M-net's music talent search, returns to DStv screen on Sunday, 27 August with a lot innovative changes. Television personality, Olisa Adibua, returns in a whole new role, moving from his two-season stint as series host to a brand new position as resident judge. Here, he will put his formidable music knowledge and wide range expertise to use, evaluating contestants, giving them honest and straight forward feedback as they attempt to become the next Nigerian superstar.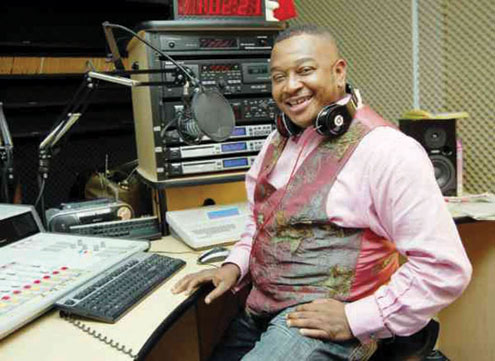 Joining him will be music sensation, Dare Art Alade, who now takes on the role as series presenter and returning to lend his knowledge and skills to the aspiring contestants is music star, Tosin Martins, as vocal and performance coach, while the ever dynamic Dokta Frabz, is back as music director.
Both of these creative personalities also took on the roles of preliminary judges during the audition phase.
Also adding his unique style and humour to proceedings is energetic, Denrele Edun, who will be giving audiences a sneak peek at some of the behind-the-scenes action on the show, talking to contestants before and after each performance and also bring to the viewers, emotional and humorous moments that happen back stage.
"Great personalities are at the heart of great television and this year, we've gone all out to get fantastic personalities onto the show," said Biola Alabi, M-net's Managing Director.
"We've been very lucky in the past two seasons to have some of the most talented individuals in Nigeria on the show, so this year, we were very aware that we needed to maintain that standard with engaging personalities."
"We're thrilled at how easily Olisa has taken to the role of resident judge, bringing his incredible instinct for great music into play. Dare, with his professional and polished attitude, was a natural choice for the series presenter and Denrele brings a fresh, sometimes comic perspective to the series. Having Tosin Martins and Dokta Frabz return to the series is also fantastic news as audiences and contestants really do benefit from their years of stage and studio experience. We are so happy to have all these wonderful personalities on board and hope that our audiences tune in to watch them in action from the gritty audition stage to the glittering TOP 10 shows," she added.
Add a few hundred nervous contestants with dreams of fame and fortune, a selection of the country's biggest stars as guest judges, a country-wide search for undiscovered singing talents plus a grand prize of $100,000 and you're ready for Season 3 of Glo Naija Sings.

Load more