Popular Lagos celebrity lady, Nike Shonibare is dead. She passed away on Tuesday, 16 August, at her Shonibare Estate, Maryland residence, after a protracted battle with breast cancer.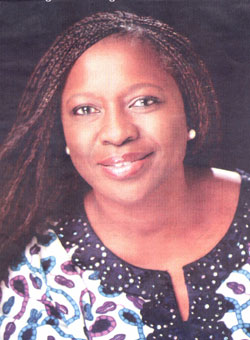 She was aged 45. Shonibare was the Managing Director of Self Centre, the highbrow all-purpose beauty clinic in Lagos.
Her battle with breast cancer began in 2005, when a tumour was extracted from her breast at St. Nicholas Hospital, Lagos.
Later, she went abroad, where she underwent surgery and treatment. After nine months, Shonibare was cleared of the scourge and discharged by her doctors.
Unfortunately, early this year, she suffered a relapse and had to undergo medical treatment abroad.
Last July, she was brought back to Nigeria and was treated by a team of doctors and nurses at her home.
Shonibare was an active member of the Bloom Cancer Care and Support Centre, and was very vociferous about creating awareness for breast cancer among women.
She is survived by her husband, Alaba Shonibare, a property merchant and a son, CJ.
Her burial ceremony will be announced later by the family.
—Kemi Akinyemi

Load more