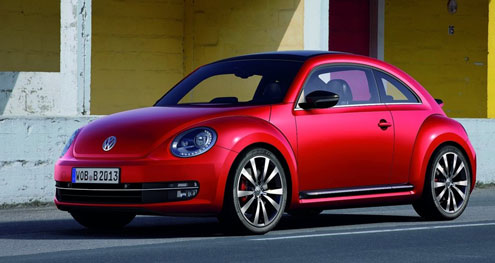 It likely comes as a little surprise that one of the automakers that sells the most vehicles worldwide also spends more money investing in future products through research and development, but the details of who spends what across the industry might surprise you.
While Volkswagen takes the crown as the top spender with a bit over $9.2 billion allocated to research and development in 2010, according to an in-depth analysis by Autoline Detroit, Toyota and General Motors, also top-three global automakers, rounded out the big spenders list with nearly $8.5 billion and just under $7 billion spent, respectively.
But when you really start to look at those numbers that's when things start to get interesting. For example, only VW remains in the top three automakers in terms of reinvesting a percentage of total revenue, with Toyota and GM either holding onto or putting their income elsewhere.
So with Toyota and GM out of the top three reinvestment list, BMW and Honda step in with about 5.5 percent of their revenue being put back into future product development. Toyota drops so far in this regard, in fact, it barely maintains a top-10 spot in regards to reinvesting its revenues, coming in at just 3.8 percent – slightly behind Ford which sits around 3.9 percent.
Also potentially surprising might be the fact that Korean rock stars Hyundia and Kia are both near the bottom of the investment lists in terms of total money spent and percentage of reinvestment. Hyundai slots at 11th of 14 automakers with $2.1 billion in spending, with Kia taking 14th at $771.5 million. In terms of percentage of revenue, Hyundai spends just 2.1 percent, Kia two percent, ranking 13th and 14th.
The numbers can be analyzed many ways, either pointing out how efficient automakers are or aren't in regards to producing results with money spent on research and development, or they might offer a sneak peak into the future as spending typically precedes visible changes in the market by at least a few years.

Load more