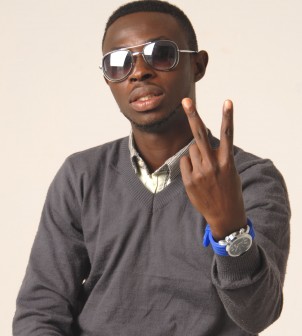 The Nigerian music industry is currently witnessing the stuff the new Dancell/Reggae artiste, Squeeze, born as Tarela Henry Ekaye, is made of.
This Niger Delta-born has been into active music for about six years, precisely, 2005. He was born and raised up in Ojo Barracks, Lagos, to a retired Army officer father, Patrick Ekaye.
P.M. Entertainment gathered that Squeeze did his first recording with T-Money in 2006 and subsequently joined super producer, Ratty Bone, Xcel-B, D'Rey and the University of Benin Geology graduate successfully ended by cooking the majority of the songs in his forthcoming album with another super producer, Rayconnex.
Squeeze, who is talented, uniquely skilled and sizzling hot, currently has three singles, Dutty Love, Dats What I Like and Party on A Friday, while his video, Hot Girls, is rocking the airwaves.
On why he decided to go into music after school, the artiste said "I believe my mother listened to a lot of good music while she was carrying me in her womb and as such, I have always loved music from birth," adding that he got the name Squeeze with the belief that in life, one has to squeeze his or her way out of life, citing the example of orange one need to squeeze to get juice out of it.
The dancehall/reggae artiste is under the management of Black Dutch Incorporated, one of the best record labels in black Africa today, working on releasing his debut album before the end of the year.

Load more