The abductors of Elder Michael Obi, father of Chelsea mid-fielder, John Mikel Obi were arrested in Kano, North-West Nigeria by a team of police men this evening.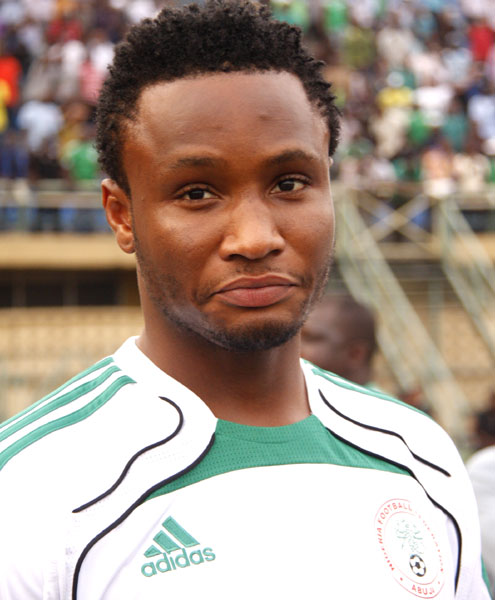 Elder Michael had been tormented by his abductors for about two weeks.
According the Kano state Commissioner of Police, Ibrahim Idris, a dismissed police corporal, Jacob Cowen who was arrested in Jos over his involvement in the kidnap led police detectives from Jos to Kano, where they joined effort with their Kano colleagues to apprehend the suspected kidnappers.
Five of the suspects were arrested in a hide-out in Kabuga, a tiny community within Kano metropolis. They are: Nkechi Ossai, a lady; Ifanyi Essient, Ndubuisi Friday, Basil Chukwuma and Sule Ibrahim, a Nigerien."A team of police officers deployed from the plateau state police command in collaboration with the officers and men of the Nigerian police in Kano raided a neighbourhood in Kabuga quarters of Kano city following a tip-off," CP Idris told reporters in Kano.
According to him, the kidnappers were all dressed in army camouflage uniforms and used army vehicle when they abducted their victim.The police have resumed investigation to ascertain whether the suspected kidnappers were officers of the Nigerian army. Elder Jacob was paled and disheartened as he narrated his ordeal in the hands of his assailants. "I was taken right deep into the bush, in an isolated area in Jos. I started begging them, yet they beat me mercilessly, kicking me with their boots.
They are five of them and they were dressed in military uniforms."They pushed me into a vehicle painted in military colour and they also wore military uniforms and drove on high speed. I never knew a vehicle could move as fast as that," he wondered.The old man, however, gave thanks to God and commended the efforts made by the Nigeria Police Force to rescue his life, and prayed never to pass through such experience again
By Maduabuchi Nmeribe/Kano

Load more