Governor Babatunde Fashola of Lagos State this morning referred to Nigeria as facing system collapse following the crisis in the judiciary.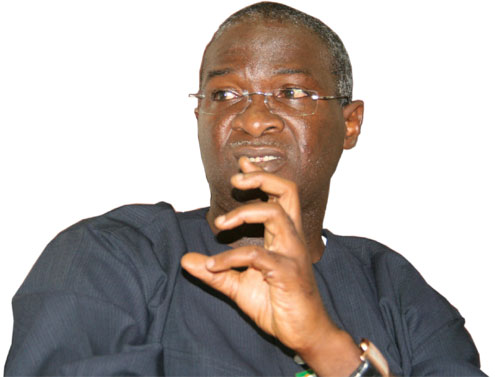 The governor, who expressed concern over the action of the National Judicial Council, NJC, in the removal of the President of the Court of Appeal, Justice Ayo Salami.
Governor Fashola, who was on his way to Port Harcourt for the annual Nigeria Bar Association, NBA Conference, said he had been wondering why the NJC took that rash decision and the government quickly supported it by sacking Salami, who had gone to court to challenge his suspension by the NJC.
He said though the society sees the judiciary as the last hope of the common man, the crisis facing that organ of government is a symptom of a collapsed state.
Fashola decried the action of President Goodluck Jonathan in removing Salami and reminded him that there were serious problems to be tackled by his government instead of dabbling into judicial controversy.
He described the sack of Salami as too hasty.
According to Fashola, when a country is facing system collapse, it does not mean the country is bound to break up, but it begins with lack of respect for the rule of law, breakdown of law and order and issues such as Salami's sack.
He said he would join forces with Nigerians to condemn it.
—Eromosele Ebhomele

Load more