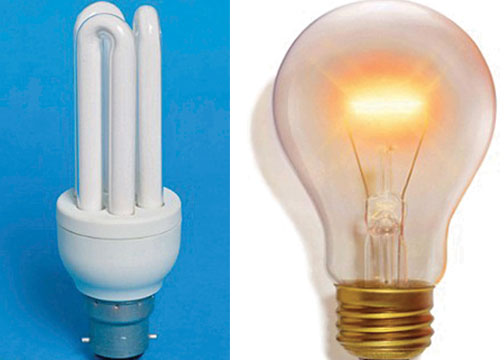 The European Union, EU, will next month begin the implementation of the ban on 60 watts electricity bulbs in homes and companies across Europe.
The development is part of the reforms being adopted by the Union to conserve energy.
With the ban, manufacturers are expected to stop producing such bulbs. Householders are also expected to switch to energy-saving alternatives.
Customers have, however, reacted with fury that the low-energy version which will replace them has soared in price.
Compact Fluorescent Lamps (CFLs) which last longer and use less electricity will become the only option, but critics have complained they are not very bright.
One major wholesaler, Sparks, in north London, said the price of an 11-watt CFL had risen from £1.39 in June to £1.67 today, an increase of 20 per cent.
The basic versions do not work with dimmer switches, which require you to invest in a special dimmer version, costing up to £12.
Manufacturers have blamed recent price rises on the growing cost of raw materials required to make the bulbs.
They have warned that further increases are to come as the Chinese government has raised prices of phosphors to protect its domestic supply.
Giles Chichester, the Conservative energy spokesman, in the European parliament, accused manufacturers of 'exploiting a market opportunity' by raising the price of 60-watt bulbs.
The price of traditional 60-watt bulbs has doubled since the EU announced its ban in 2008. One manufacturer which charged 16p in 2008 now charges 33p, and at Sainsbury, the price per bulb has gone up from 70p to £1.
When the 100-watt bulb was phased out in 2009, there was panic buying across the streets as millions of Britons realised the traditional bulb would disappear for good after 120 years.

Load more