Creative Net Entertainment, a new music label has unveiled his first act, Bossta, a brand new indigenous rap star.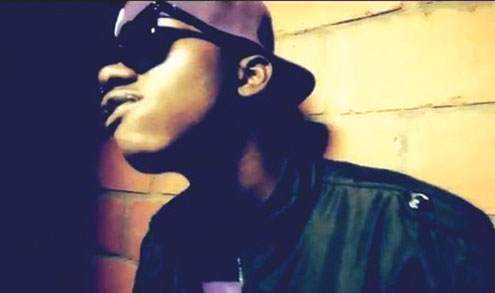 Bossta, a protege of the late rap star, Dagrin, was presented to the media on 18 August, same day the video of his debut single, Eruku, was premiere at Savoy Suites, Ikeja GRA, Lagos. Speaking at the event, Segun Akanbi, CEO, Creative Net Entertainment, revealed that Bossta was discovered at a Red Cross Charity Concert and he was instantly attracted to the young rapper. "He came there to perform for free at the Red Cross Charity Concert and somehow, I got really attracted to him because I believe his story is similar to mine. He is a street boy and I decided to help him achieve his musical dream to help get him out of the street," said Akanbi, a captain and member of the Red Cross.
Also speaking with Showbiz Trends, Bossta, born Adeniyi Samuel Oluwatobiloba, said he was a childhood friend of the late Dagrin and was inspired by his style of rap. However, the 22-year old said he has not come to the scene to live in Dagrin's shadow as he has his own style which people would get to see in his subsequent works.
"Although I may sound like Dagrin, I have my own unique style which is more like word twisting. When you listen to my other songs, you will get to see my own real style," he said.
Bossta recently performed alongside DJ Zeez at the highly successful Etisalat Cliq Fest on Obafemi Awolowo University campus and wowed more than 7,000 students that thronged the concert.
The Eruku video is shot by award winning director, Clarence Peters.
—Funsho Arogundade

Load more