A record number of registrants have been recorded for Gulder Ultimate Search 8 because as at the close of entry on 19 August, the organisers claimed 26,004 individuals had registered for a chance to participate in Nigeria's first 100 per cent local content reality TV show.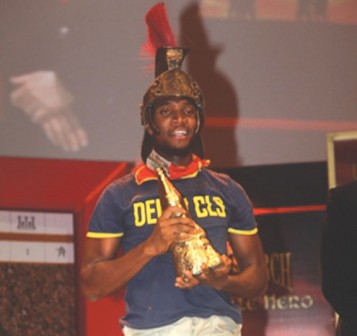 This figure is a new registration record and it clearly surpassed last year's figure of 20,634.   According to Ita Bassey, Senior Brand Manager, Gulder, the record increase is an indication that Gulder Ultimate Search 8 will be highly successful. "I will describe this record number of registration for Gulder Ultimate Search 8 as a feat. For over 26,000 individuals to register for a spot on this very novel reality TV show reflects the popularity of Gulder Ultimate Search. Close to 6,000 individuals registered over and above last year's figure. Even more spectacular is the fact that over 1,000 people registered with just 12 hours to the deadline," Bassey said.  He reiterated his confidence that Gulder Ultimate Search 8 would surpass previous editions, given the increase in the number of contestants to 30. Meanwhile, all is now set for the next stage which is the regional selection of the individuals taking place in Lagos, Abuja, Benin and Owerri. Successful applicants will be invited to locations in these regions and subjected to several tests to test for physical strength, endurance and swimming ability, among others.
The selection process will take place in three days in all locations, except Lagos, which will extend to five days and while the screening will take place from 23 to 25 August in Benin and Abuja; Owerri will hold from 27 to 29 August and Lagos regional selection, from 27 to 31 August.  Gulder Ultimate Search 8 will be staged in Egbetua Quarters, Ososo Mountains in Akoko Edo in Edo State, between September and December this year.  For the first time also, the show will have two anchor persons, Bob Manuel Udokwu and Darey Art Alade.
—Funsho Arogundade

Load more