South Africa today slammed on Henry Okah, a fresh charge of trying to cause harm to an internationally protected person.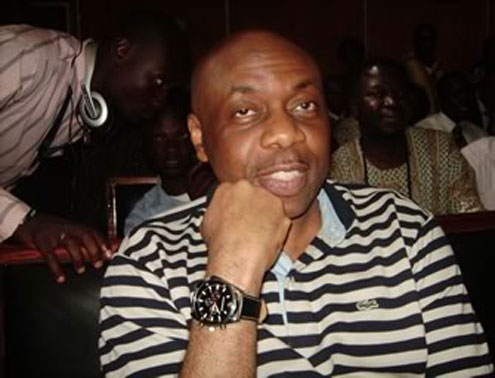 The case is related to the October 1, 2010 Independence Day bombings in Nigeria.
According to the charge at the High Court in Johannesburg, the internationally protected person in the case relates to President Goodluck Jonathan who was at Eagles Square on October 1, 2010.
Jonathan attended the 50th independence anniversary when explosives went off in two cars parked nearby.
State counsel, Shaun Abrahams, unveiled the charge as part of a five-count charge Okah is to face as he confirmed the case would move from the Magistrate's Court where the case came up, to South Gauteng High Court, Johannesburg for trial on January 30, 2012.
Abrahams, who is expected to continue the prosecution at the High Court, served Magistrate Hein Louw a letter informing him of the notice of trial as well as the charges against Okah.
He also presented the proof of indictment and list of witnesses and urged Louw to inform Okah of the date of trial.
Abrahams submitted a list of 55 witnesses, adding that the number could increase once he received additional information from Nigeria.
Mr. Rudi Krause, Okah's counsel, said he had nothing against the transfer of the case to the High Court.
Krause said he would streamline the list of witnesses filed by the State with Okah's.
He had at the last adjourned date presented a list of 103 witnesses Okah wanted to call as witnesses, promising to furnish their addresses later.
Krause also frowned at the manner in which Okah was being held, describing it as "inhumane."
He said Okah was being held in isolation in a prison that could take between 44 and 48 prisoners and was being denied medical attention.
Krause stated that in spite of the endorsement of his warrant of detention when the case came up last, Okah had not been able to have a surgery on his back and had also developed a problem with his teeth.
He said efforts to get the Department of Correctional Services to attend to him had proved futile with matters getting to a head when he was told that there was a report that indicated there was no need for such operation.
Krause said Okah was appealing against the manner in which he was being held in isolation and wanted to be detained in humane conditions.
"He is in complete isolation, has only one visit per week and literally locked up in the cell for 23 hours daily," Krause said, explaining that he was allowed to go out and exercise in a courtyard for one hour daily.
Louw in his judgment, informed Okah that he would face summary trial at the High Court from January 30, 2012 and ordered his remand in custody.
He endorsed his warrant of detention adding that he should be given medical attention.
He, however, noted that reports which Abrahams had tendered before the court indicated that he was not cooperating with officials in their bid to give him the attention.
The Southern Africa correspondent of the News Agency of Nigeria (NAN) reports that the new charges lined up against Okah include engaging in terrorist activity in relation to the Warri bombings of March 15, 2010 and an alternative count of conspiring to do so.
The counts also include that of engaging in terrorist activity in relation to the October 1, 2010 Abuja bombings and an alternative count of conspiring to do so.
The counts also include delivery, placement and or detonation of an explosive device causing death and serious bodily harm in relation to the Warri and Abuja bombings and alternative counts of conspiracy to do so.
Okah was arrested in Johannesburg on October 2, 2010 and brought to the court on October 4, 2010.
He has since been in custody, having lost bids to be released on bail.

Load more