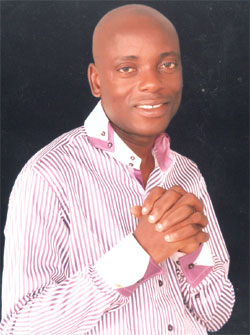 The incumbent chairman of Lagos State chapter of Freelance and Independent Broadcasters Association of Nigeria, Abayomi Abiodun Mate a.k.a. Ifankalleluyah, has been re-elected unopposed.
Mate and thirteen other officers were re-elected unopposed at the fourth general election held on Sunday, 7 August, 2011 at the auditorium of the Lagos State Council for Arts and Culture.
Dignitaries at the event included the national president of the association, Ambrose Shomide, other elders and members of the Board of Trustees and DSP Akinade Oloyede, among others.
Only Olayinka Adio Afolabi and Olawale Omotola faced a measure of opposition to emerge PRO 1 and Auditor 11 respectively, while Ademola Olani Olota and Adeyinka Olayanju became vice chairman and general secretary respectively.
All the elected officers were immediately sworn in, while arrangement is in top gear for the formal inauguration on Sunday, 23 October, 2011.
—Kayode Aponmade

Load more