Tenants in Lagos on Thursday, hailed the State Government for introducing a tenancy law that made it unlawful for landlords to demand more than one year rent in advance from prospective tenants.
Governor Babatunde Fashola signed the Lagos State Tenancy Bill, 2011 into law on Wednesday.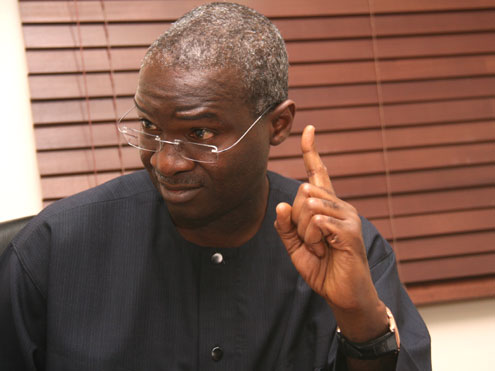 The law also prohibits tenants from offering more than a year's rent in advance to landlords.
Specifically, the law stipulates that a sitting tenant should not pay more than six months' rent in advance while new tenants should not pay more than one year's rent in advance.
It prescribed three months' imprisonment or N100,000 fine for offenders.
Some tenants told the News Agency of Nigeria on Thursday (NAN) that the law would end exploitation by landlords in the nation's commercial centre who often demanded up to three year's rent.
Mrs Adebola Akintunde, who rented a three-bedroom apartment in Agidingbi, Ikeja, told NAN that the law was timely.
"My family has been living in our present apartment for six years and our landlord keeps increasing the rent yearly without justification.
"More annoying is the fact that we are made to pay a year's rent in advance. This law would relieve us and allow us some breathing space," she said.
A tenant in Akowonjo, near Lagos, who gave his name simply as Akeem, wished that the law was in place before his former landlord ejected him for inability to pay one year's rent as a sitting tenant.
"My last landlord broke into my mini-apartment and evacuated my things even before the quit notice he gave me elapsed.
Mrs Toun Adetunji, who occupies a room also at Akowonjo, expressed satisfaction that the law would stop exploitation of accommodation seekers by estate agents.
Mr. Wasiu Gbadamosi urged the government to strictly enforce the law.
He called for public enlightenment on the tenancy law to facilitate compliance by Lagos residents.
However, a landlord at Iyana Ipaja, who refused to mention his name, condemned the law.
"I built a house and you came and made a law so that I will not gain from it; which useless law is that?" he asked.
Meanwhile, some Nigerians are calling for enactment of such a law in other states and Abuja in the interest of the masses.
Rev. Austin Nnorom, the Lagos State Chairman of the Conference of Nigerian Political Parties (CNPP), commended the law and said it should be introduced by other states.
"The bill is good, except the clause which says if a tenant pays more than one year's rent, he is also liable.
"Such a clause does not protect the interest of the tenant," he said.
"It is good and healthy for democracy," he said.
Mr Geoffrey Lemchi, Chairman, Lagos State Chapter of the African Democratic Congress, said that the introduction of the law was an effort to get the rich to make some sacrifices to the poor.
"We have reached a point where tenants must be protected," he said.
Prince Adeshina Olayokun, Chairman, Lagos State Chapter of the All Progressives Grand Alliance, told NAN that the law would have been better appreciated if the government built low cost houses for the masses.
Olayokun urged states and the Federal Government to build low-cost houses for the masses to ease accommodation problems.

Load more