It is a double drama deal for the highly rated This Life TV drama series, as it is currently on location, recording two separate stories.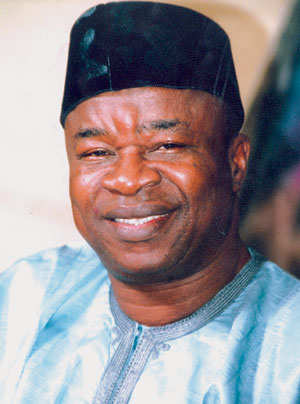 This Life is reputed for addressing societal issues of importance, but this time, the game has been stepped up to further contribute to national development.
The enthralling stories entitled Paradise Lost and Toria's Dilemma, are simultaneously being shot by the multiple award-winning Wale Adenuga Production crew.
Both screenplays written by Lamson Yesuf and directed by Patience Oghre are being recorded on full HD format.
Abstractly set in a contemporary Benin Kingdom, Paradise Lost revisits the virtue of womanhood, revolving around Eno, who under the hawk's eyes of her parents, is guided to honour.
Eno's struggle to become a woman of repute is challenged by societal misconceptions, assumptions and temptations.
Will she eventually emerge victorious and what is the prize of her virtuosity?
Laced with suspense, intrigue and disappointment, Paradise Lost features stars like Alex Usifo, Rachael Oniga, Nobert Young, Gloria Young, Wole Ojo and many others.
In Toria's Dilemma, it is a case of double proposition when a woman loses her loved ones, battles to overcome illiteracy and is elevated to a position of authority. Although she vows to bring wrongdoers to book, is she prepared to cross the hurdle ahead?
A pot pourri of issues on values, ethics and morality, leads to a conflict of interest that projects the theme from a human angle.
Toria's story also highlights sub-themes of poverty, lies and survival. The cast parades stars like Steph Norah, Olumide Bakare, Cassandra Odita, Joke Muyiwa and many other talented actors and actresses.
—Ayodele Lawal

Load more