Former President of Nigeria, Chief Olusegun Obasanjo amid high emotions reacted from far away Sierra Leone this afternoon to the bomb blast earlier this morning at the United Nations (UN) building in Area 10, Garki, Abuja, the Federal Capital Territory (FCT), charging that the people and government of the country must condemn the attack irrespective of where it came from.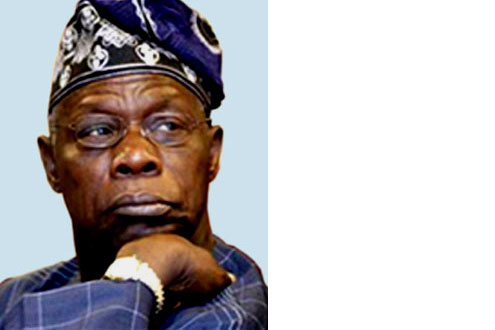 Obasanjo who spoke with our correspondent on phone from Serria Leone said that the attack on the UN building where no fewer than 15 persons have been confirmed dead including the foreigners,lamented that it was not in the best interest of the country,as the act may portray the country as a wicked nation.
The former President said, "it is condemnable. This is unfair,it is unfair to do that at a place where we have both our people and foreigners working for the peace and unity of the world. I do not want to know where it is coming from or those it meant to target, it is not in the best interest of those who do it or Nigeria as a country."
Obasanjo added that by this development, "the country called Nigeria at this time must unite and stand together to condemn this senseless attack . We cannot just take it, we have to reject it in its entirety for whatever reason or purpose."
He enjoined the international community to in this crucial time, "stand solidly with us in ensuring that that the perpetrators are fished out and brought to book so that this type of senseless attack is not repeated."
The Balogun of Owu Kingdom commiserated with those that have lost their relatives and loved ones in the act ,praying to God to give them the fortitude to bear the irreparable loss.
Obasanjo said his sympathy, "goes to the families of those who lost their lives and for those who are severely injured, I pray for their quick recovery. It is saddening to hear this again, it is saddening, and we must condemn it in all ramifications".
By Abiodun Onafuye, Abeokuta

Load more