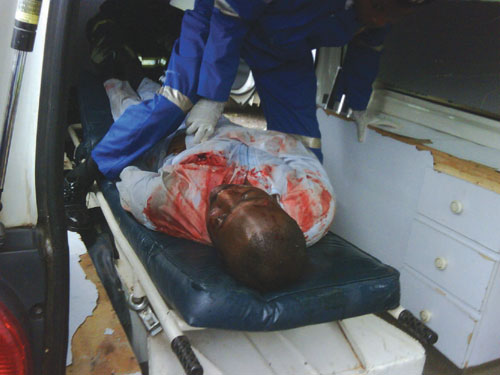 The Minister of Health, Professor. Onyebuchi Chukwu, says 23 people have been confirmed dead in Friday's bomb blast at the UN headquarters in Abuja.

The minister disclosed this to newsmen during a visit of UN Deputy Secretary-General Asha-RoseMigiro to the National Hospital, Abuja, on Sunday.
The minster commended workers at the various hospitals in the Federal Capital Territory for rising up to the situation.
"For now we have been able to document 23 deaths.
"Responses received at the hospitals have been very good and the collaboration by every group here has been tremendous," the health minister said.
NAN recalls that the minister confirmed on Friday that 70 victims of the bombing were taken to the NHA.
"Out of the 70, eight were brought in dead, 62 alive, and out of the 62, 24 were relatively very stable. They
could walk by themselves; they were conscious and in order not to congest the hospital, those ones were
taken to other smaller hospitals."
According to the minister, the 38 wounded that require admission at the National Hospital are alive and receiving treatment.
"Right now we have five people in Intensive Care Unit, one or two are quite critical, the others have been well resuscitated and even though they are really very injured, they are doing well, so far."

Load more